For this week's Throwback Thursday, we reveal some exclusive images from our archives of an early apartment development that Noel designed back in 1982. Offering a beautiful vantage point into the city, the design of The Springs in Spring Hill was inspired by its function over 'traditional' forms.
Robinson Newsletter – April 1984
THE SPRINGS
– Start of article –
The Springs apartments project commenced in 1982 and has taken two years to complete.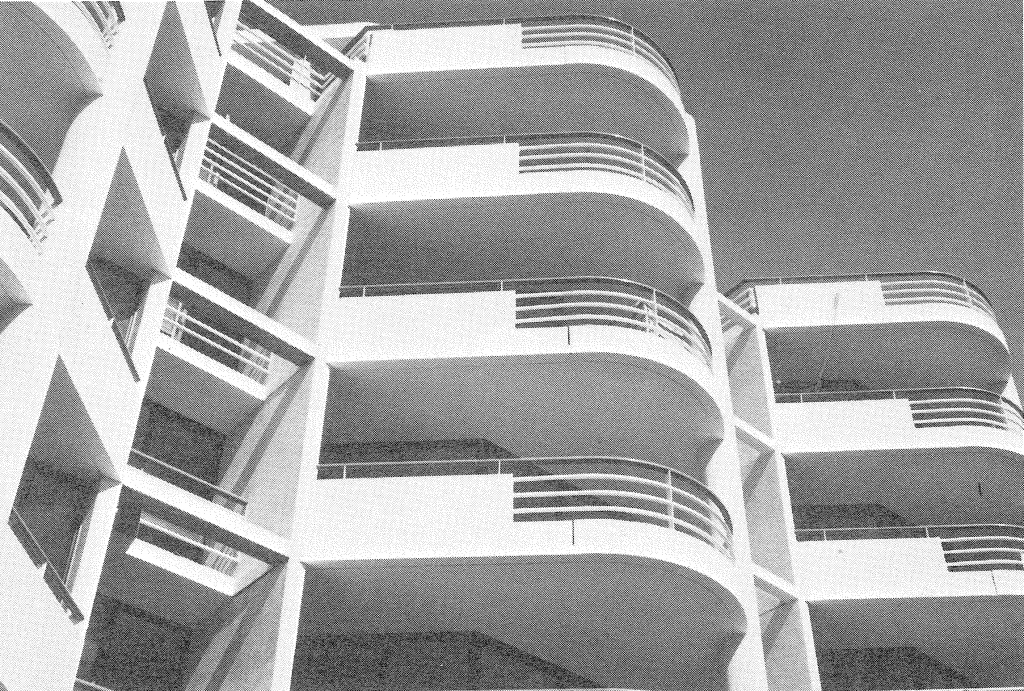 Lengthy negotiations with the Brisbane City Council concerning aspects of the Spring Hill Development Control Plan impeded the progress of the design.
However, with the resolution of those problems, the building commenced construction and has recently been completed.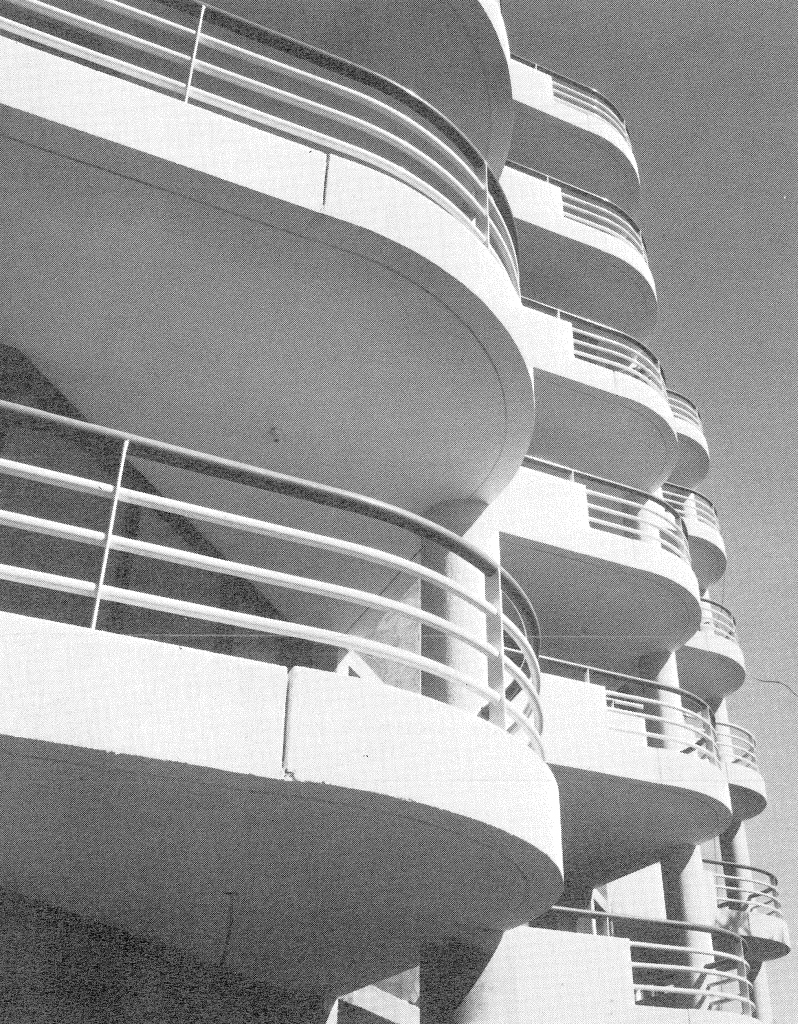 The site is in one of the highest points in Spring Hill with views to Moreton Bay and the Brisbane River.
The form of the building is derived from its function rather than the 'traditional' forms of the surrounding Spring Hill architecture, stepping back from the street exposing curved balconies and living areas.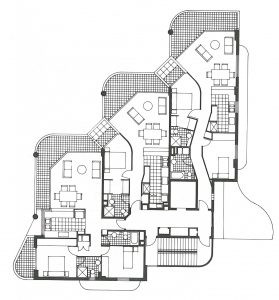 Apart from the views, the building is sited to take advantage of the sea breezes from the north east.
– End of article –
Client: Italian Investments Pty Ltd
Builder: Pradella Constructions Pty Ltd
Structural Engineer: Glynn Tucker Pty Ltd
Mechanical and Electrical Engineer: Stastra Page and Associates
Hydraulic Engineer: Bristow Funnell and Partners