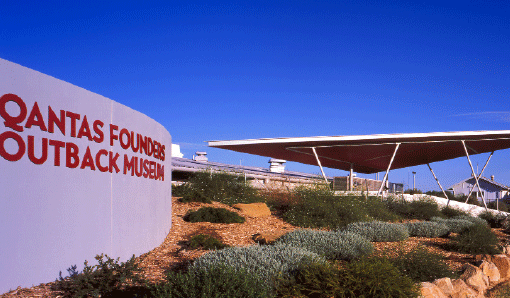 The NRA Collaborative has a long history of involvement with the QANTAS Founders Museum. Noel was briefed to develop "Stage 2" of the museum allowing its expansion from the "Stage 1" heritage listed hangar, into a larger purpose-built building. The museum needed to capture the tale of the founders of QANTAS, who were forced to overcome the harsh Queensland environment and remote location, when establishing their operation. The resulting stunning silver building, rises from the hot red earth at Longreach airport, Queensland.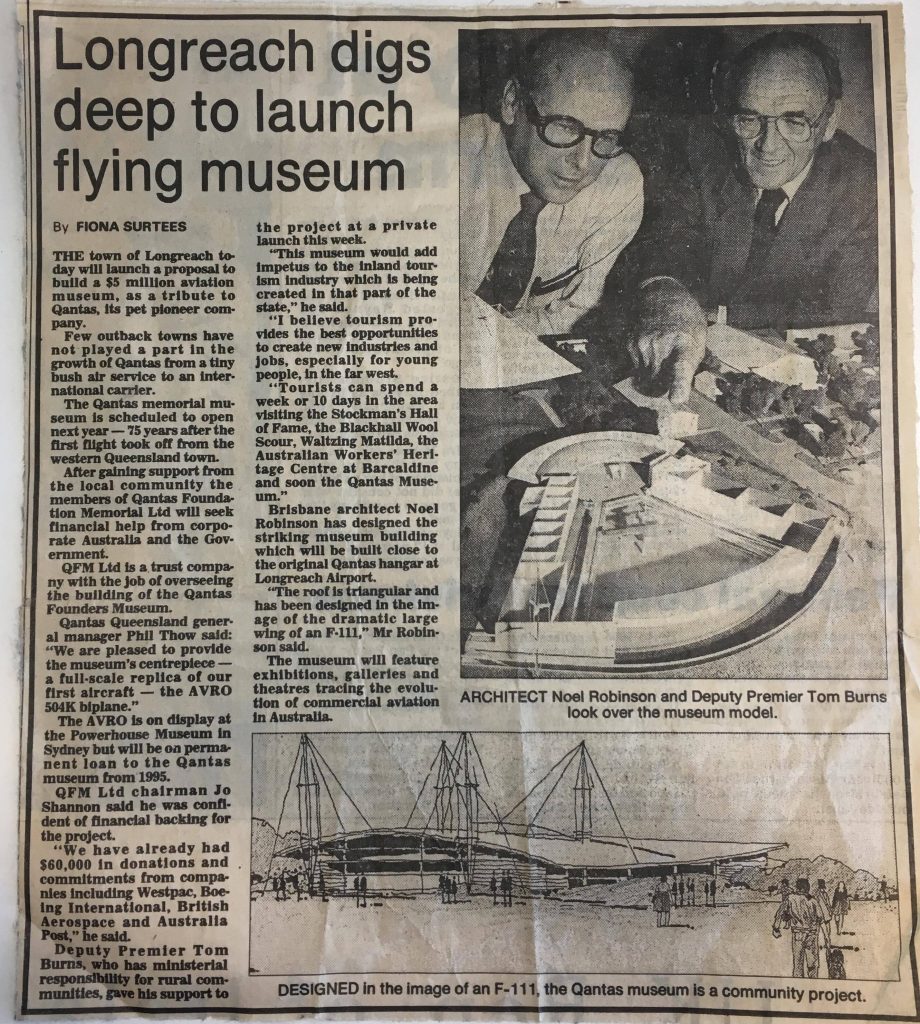 Image: Original Newspaper Clipping.
Due to the harsh and unforgiving terrain found at parts of Longreach and the long distance from other highly populated regions, a significant component of this project design was to ensure the best sun protection and shade from the hot environment, and maximisation of scarce water resources. The museum operates as a commercially viable project, so the balance between innovation and sustainability, and commercial success and aesthetics needed to be achieved.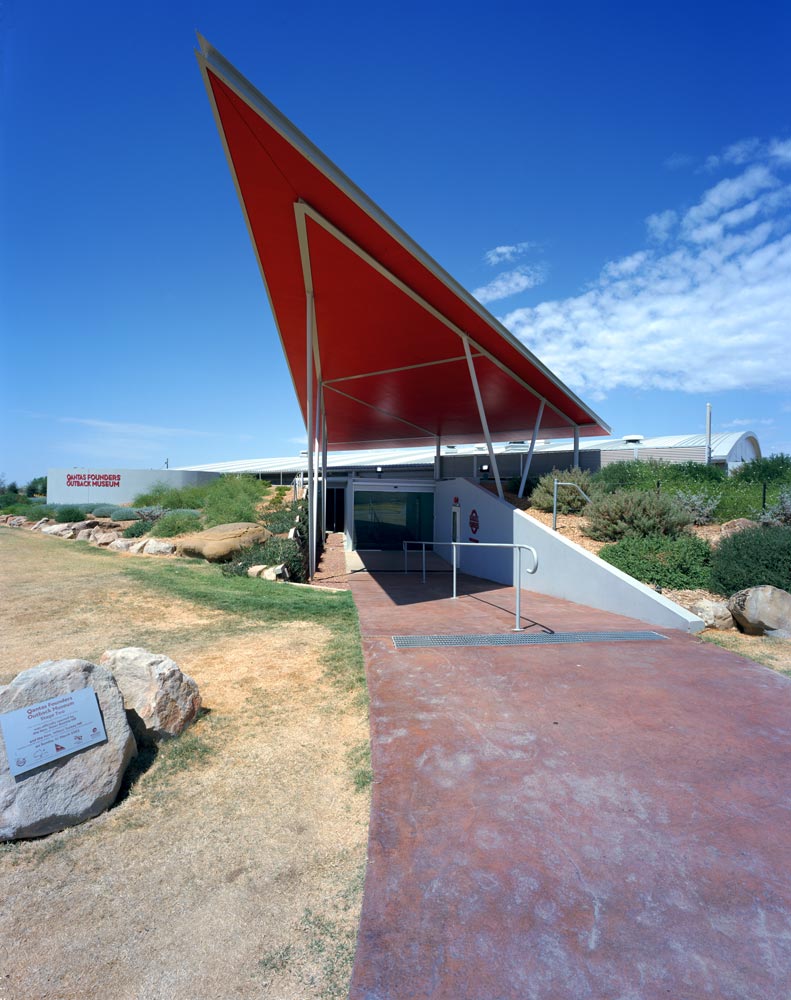 THE HISTORY OF THE QANTAS FOUNDERS MUSEUM:
Stage 1: Trust Formed and Historical Hangar Museum opened
In 1988, the Qantas Foundation Memorial Ltd (QFM) was formed in recognition of the enormous service Q.A.N.T.A.S. had given to the people of the Outback, culminating in the opening of $1.3m Stage 1 of Qantas Founders Museum in the (now National Heritage Listed) Qantas Hangar at Longreach.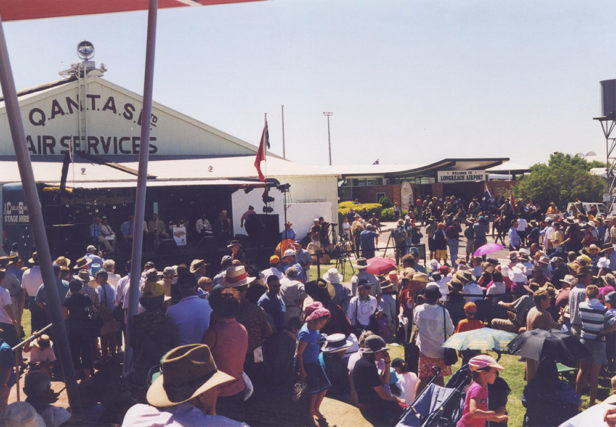 Image: Museum opening, March 2002. Source: Qantas Outback Founders Museum Website.
Stage 2: Noel Robinson Architecture designed museum opens 2002
The climate controlled building includes a restaurant, four galleries, main exhibition hall, boardroom and office area. The Museum tells the story of Qantas from the early days in Outback Queensland to present day. Displays focus on the founding figures of Qantas, life in Outback Queensland in the 1920s and the advancement and impact of aviation in Australia and the world.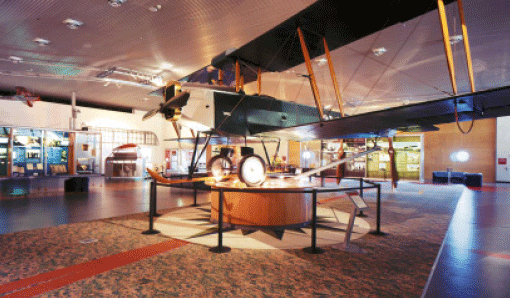 Inside the Qantas Founders Outback Museum: historical image from website
Stage 3: Aeroplane enclosure roof
"To ensure the preservation of Australia's aviation heritage for future generations to enjoy, Qantas Founders Museum is investigating options to build a roof over the museum's aeroplane enclosure to protect the iconic aircraft on display from the fierce Western Queensland sun." Source: https://qfom.com.au/