Everyone loves holidaying at the beach, and especially Noosa, so this week we look back to when Noel designed Noosa Blue Resort, on the Sunshine Coast. It was recognised with the Project of the Year Award for High Density-HIA in 2000, and the Queensland Architecture Awards, Sunshine Coast Regional Commendation 2001- RAIA.
Here's our design notes on the resort: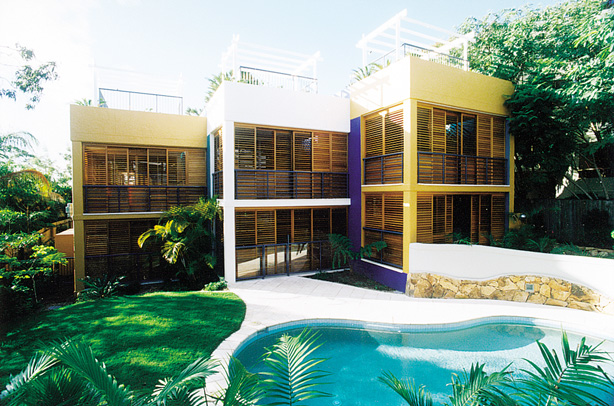 Noosa Blue Resort is an outstanding concept, which integrates two parcels of land, one facing Natasha Avenue and the other facing Noosa Drive. The project is divided into modules, which do not exceed six apartments per module. These modules are inter-connected on the Noosa Drive side by an access spine, which forms a sculptural plan and creates interest in its perspective. The project contains underground, two basement carparks and a convention facility/meeting room to house 200 people.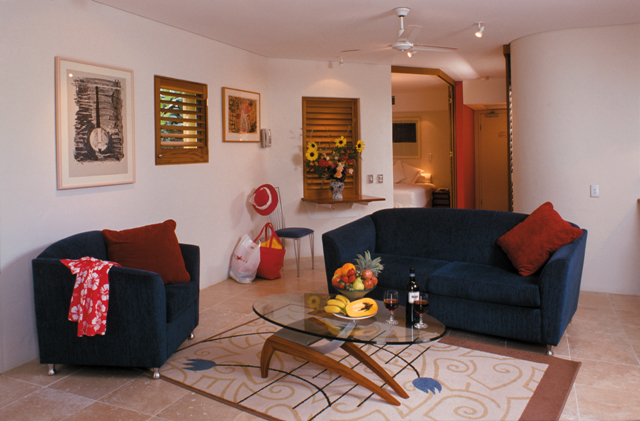 The main entrance Porte Cochere is transparent and looks through to a water wall which is faced with white riverstone. This provides a transparent and friendly reception. The Back of house office facilities are to the Southern side of the reception as is also a shop intended for a hire car or tourist activity. To the north side of the reception is 64 apartments over 3 levels. On the rear Natasha Avenue site there are 12 apartments (included in the 64). The 12 apartments on the Natasha Avenue side are introverted around their own swimming pool, whereas the Noosa Drive apartments are in a linear fashion.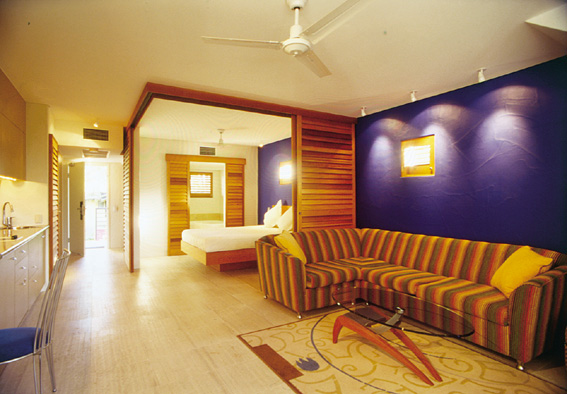 The north-east wing faces over the 22-metre landscaped swimming pool and recreation area and the south-western units face over the magnificent views over the waterways systems of Noosa. Both building forms include roof terraces to all the upper apartments, which adds considerable amenity to the use of those penthouses. The area of each apartment is approximately 60 square metre plus the outdoor living spaces, which have been designed as indoor/outdoor lanai. These lanai have been enclosed with plantation shutters, which not only add privacy but assist in the ability for indoor/outdoor use.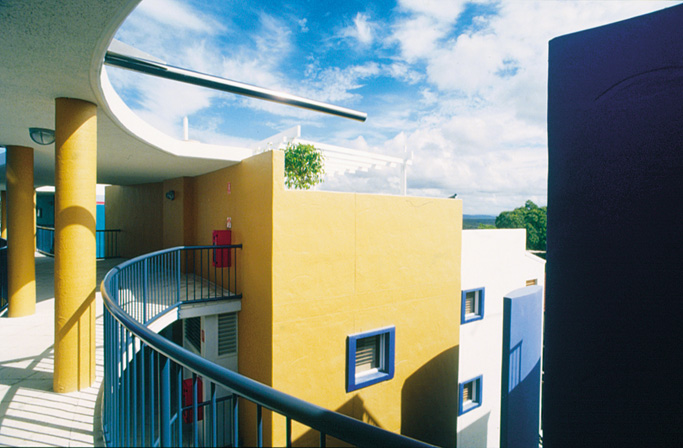 The grounds have been extensively landscaped with substantial mature planting. The landscape recreation pool area also contains a children's adventure pool and a large steam room looking over the pool, which was a fairly unique inclusion in a resort.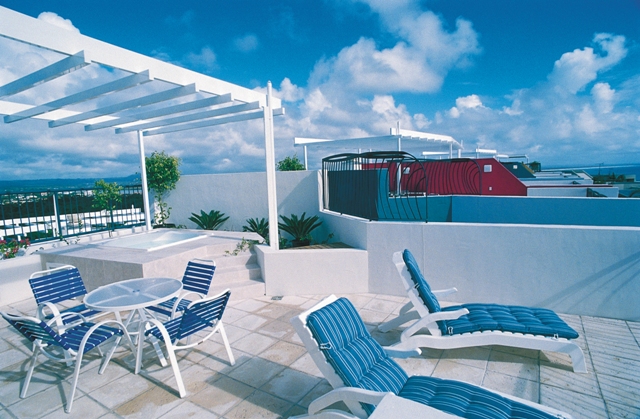 Noosa Blue Resort remains popular to this day, especially with its location being 450 metres from Noosa's famous Hastings Street and beach. Have you stayed at this resort? We'd love to hear from you.
To view other resorts designed by the NRA Collaborative visit this page.