Deep Dive Dubai
The NRA has an export culture and has always thought globally and acted locally. As a company we have a relationship driven process that has seen us work on eight continents, of which the Middle East is one. The NRA proactively attended an exhibition "City Scape Global" which is the biggest Architectural and Building exhibition in the world, and is held annually.
As a result of attending this exhibition, the NRA obtained a number of projects of which the Sohar University and the Tilal mixed use retail, residential and office complex in Oman were realised.
Al Madina Real Estate Company engaged the NRA to help develop one of Oman's largest mall and retail facilities. The design of the Tilal Complex is approximately 250,000 m² in area and effectively blends regional environmental sensitivities with the commercial goals of the project. In addition to the country's largest retail mall, the mixed-use development houses residential units, serviced apartments and commercial office space. The project sits on a podium over 2 basement carpark levels containing 2000 car parking spaces.
The NRA was also involved in the Master plan and architectural consultancy services for the main campus of Sohar University. The following faculties were included in the Master plan: Business, Engineering and Humanities; the library, administration building, graduation hall, lecture theatre complex, extensions to students' services building and cafeteria, facilities management building and the physical education building, which included a 25-metre pool. The project was largely constructed in accordance with this master plan.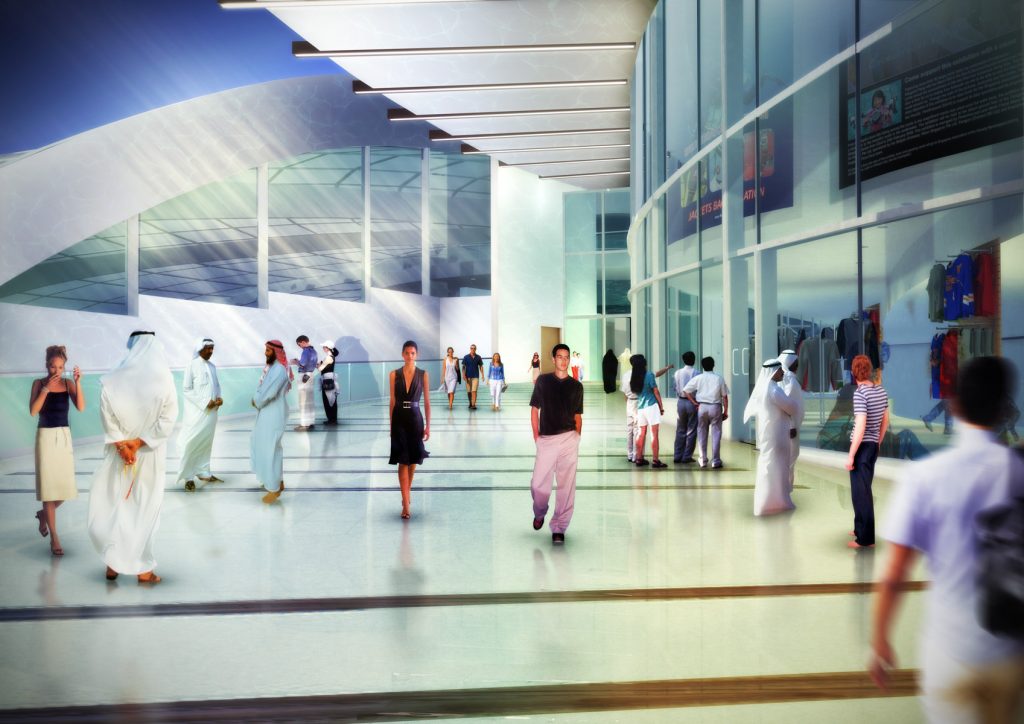 Deep Dive Dubai sought to encapsulate in a single building, the holistic nature of the diving experience, from its immediate sense of enjoyment and discovery, to its broader context of training, science and education. Its architecture invited different levels of perceptual appreciation, from the sculptural forms of its spaces, to the resolution of advanced technologies, including the appreciation of environmental and sustainable opportunities.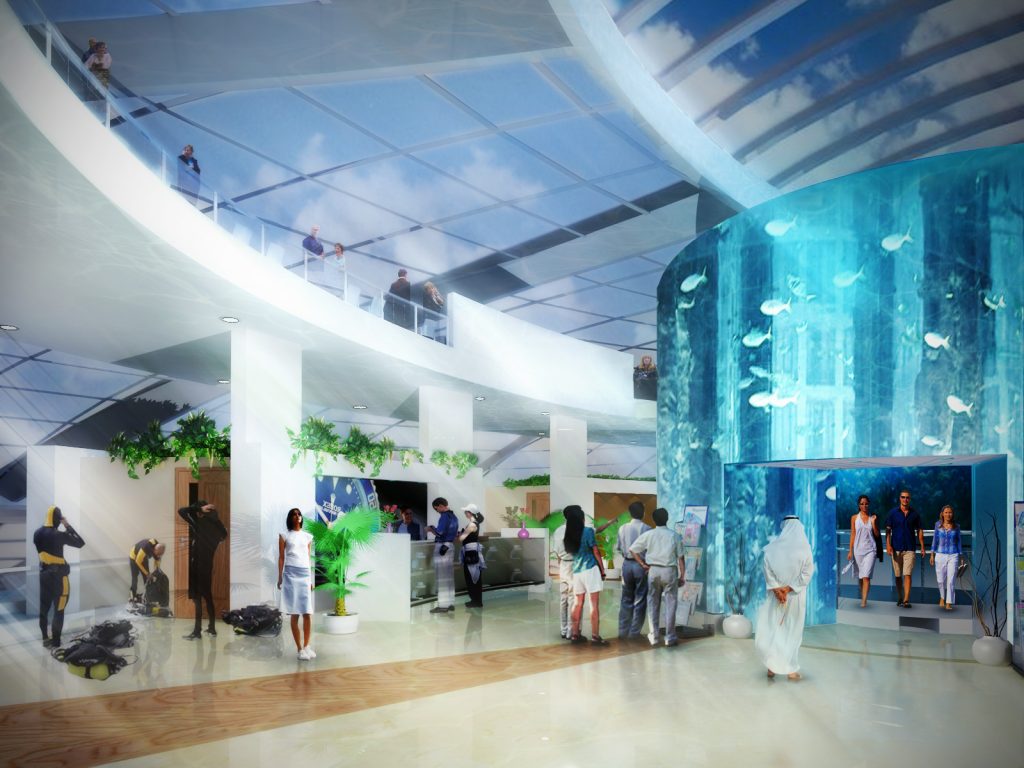 As an educational facility, the concept incorporated both practical and academic programs, and as a venue, it provided for multiple layers of sensory experiences ranging from enjoyment of its surroundings to the excitement of extreme sport.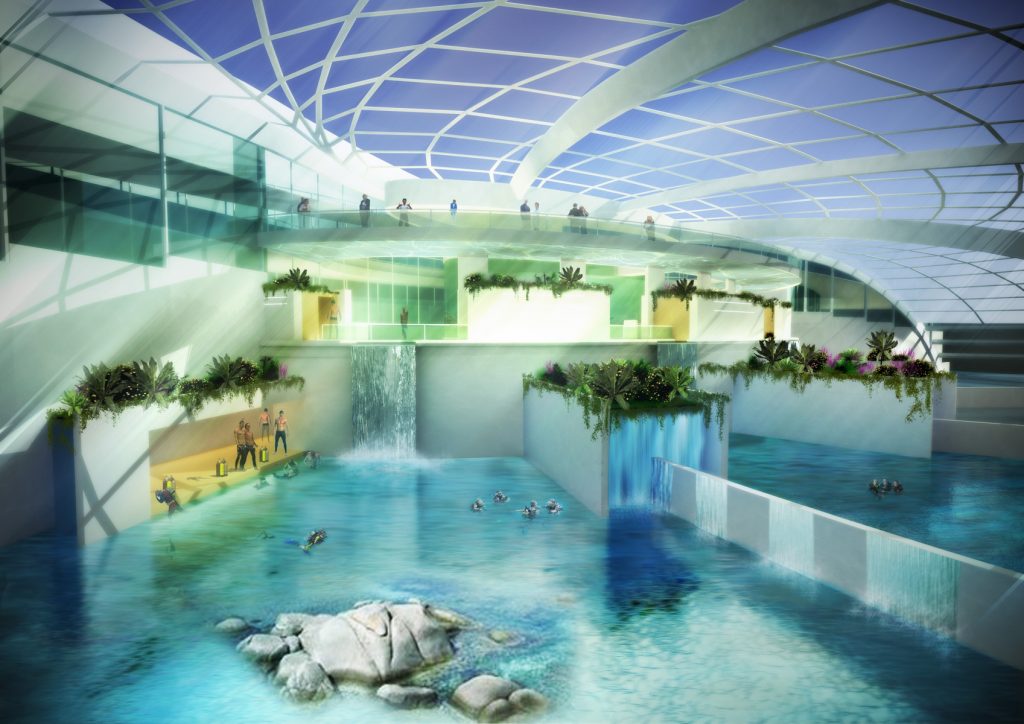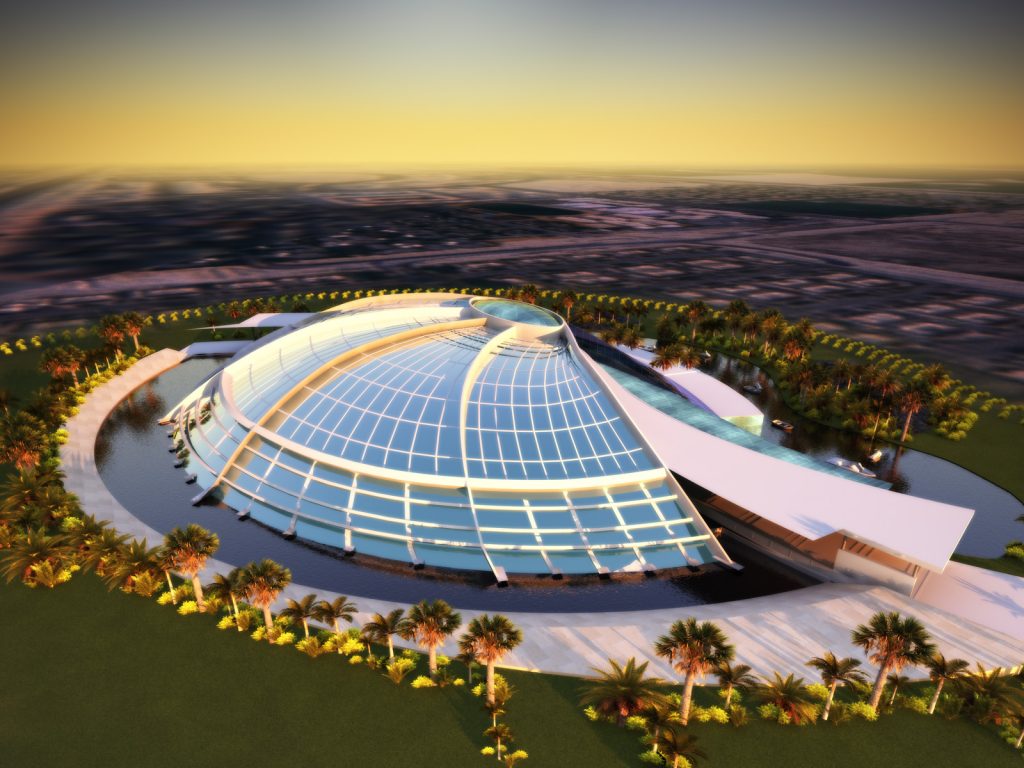 The NRA Collaborative looks forward to working in the region in the future.
Ends.