Bundaberg Airport Terminal
This week's Throwback Thursday spotlights the Bundaberg Airport Terminal, which was a monumental project for Noel – he was not only awarded an RAIA citation for Meritorious Architecture, an Award of Merit by the Building Products Manufacturers Association but also the BHP Architect of the Decade Award to commemorate 10 years of Outstanding Architecture.
ARTICLE:
Robinson Newsletter – Noel Robinson Built Environments Pty Ltd
December 1984
BUNDABERG AIRPORT
– Start of article –
The structure was designed to recapture the image of flight, and the inspiration drew upon an aircraft wing supported and suspended by cables from four independent structural steel columns.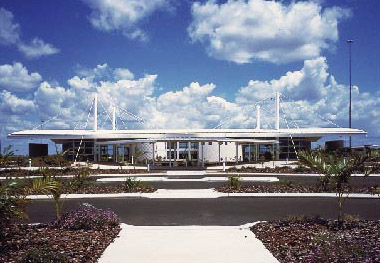 The building has a suspended curved roof structure, allowing a clear span with the absence of internal columns. The building has been designed for linear expansion with glazed ends and a fixed side services core. The column-free internal space allows for flexibility of internal planning.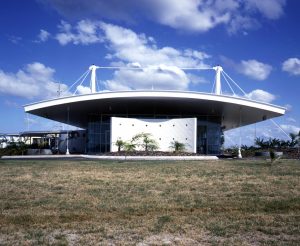 The building is set upon a subtropical landscape.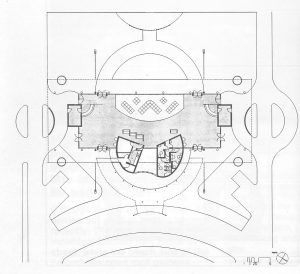 – End of article –
Client: Bundaberg City Council
Structural Engineer: Ove Arup and Partners
Mechanical Engineer: Bob Cushway and Associates
Hydraulic Engineer: Burnett and Klease
Landscape Architect: Land Plan Studios Pty Ltd
Quantity Surveyor: Trevor Chapman