This week we look back to the design and development of Cotton Beach Resort Apartments in Casuarina New South Wales. The $350 million Cotton Beach project was the largest single development project to be built on the Tweed Coast at the time. The development's unique qualities made it one of the fastest selling apartment projects in the region, achieving sales of more than $60 million in 12 months.
Noel wrote at the time:
"In my many years of designing coastal architecture, Cotton Beach is one of the most exciting projects I have ever worked on. Natural materials and outdoor spaces have been incorporated at every opportunity. So much so, that I'd say Cotton Beach wasn't designed by me, it was designed by nature."
A description of the resort taken from Multiplex Living's brochure at the time:
Nestled on the exclusive South Casuarina beachfront, Cotton Beach boasts a picture perfect setting. To the east, this pristine swimming beach stretches for miles while to the west the vast World Heritage listed Central Eastern Rainforest is broken only by the majestic silhouette of Mount Warning. Conveniently situated in the heart of tranquil Casuarina three-and-a-half kilometres south of Kingscliff, Cotton Beach is easily accessible from both Sydney and Brisbane.
The journey to Brisbane by road takes just over an hour and the Gold Coast airport is only 15 minutes' drive away. Residents of Cotton Beach will enjoy a range of world class restaurants and bars located an easy distance from home along the New Tweed Coast. A visit to the nearby communities of Kingscliff and Cabarita offers the opportunity for laid-back café lunches, famous surf breaks and green open spaces for family picnics. A 25 minute drive down the coast takes you to blissful Byron Bay.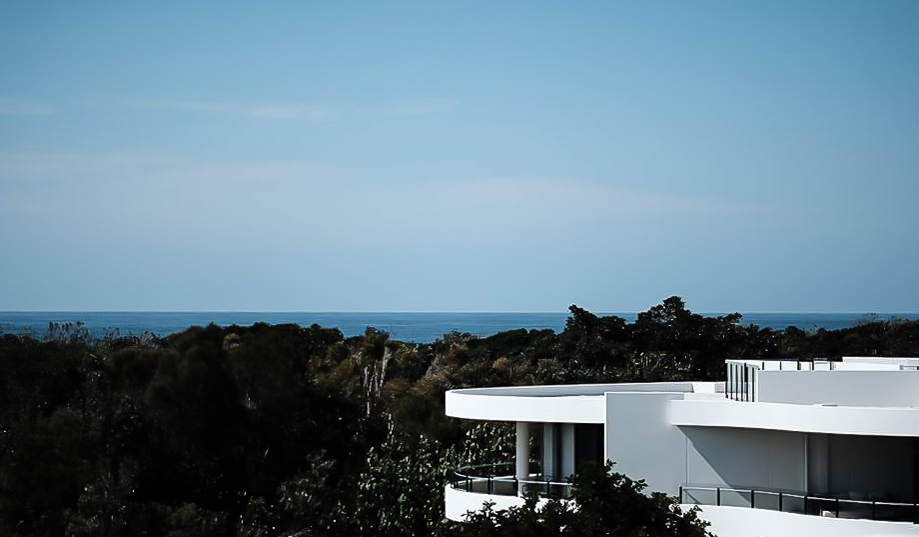 Photo taken by one of our Principal Architects, Gary Dutton from a recent visit to the resort.
Cotton Beach includes 129 premium apartments. Reflecting its position as Casuarina's most exclusive residential resort, a Porte Cochere entrance offers a grand introduction. The Porte Cochere is a contemporary architectural entry statement representing the form of a cuttlefish. It is the official point of arrival and departure. The lobby is open to natural – but not direct – light, and is an inviting space.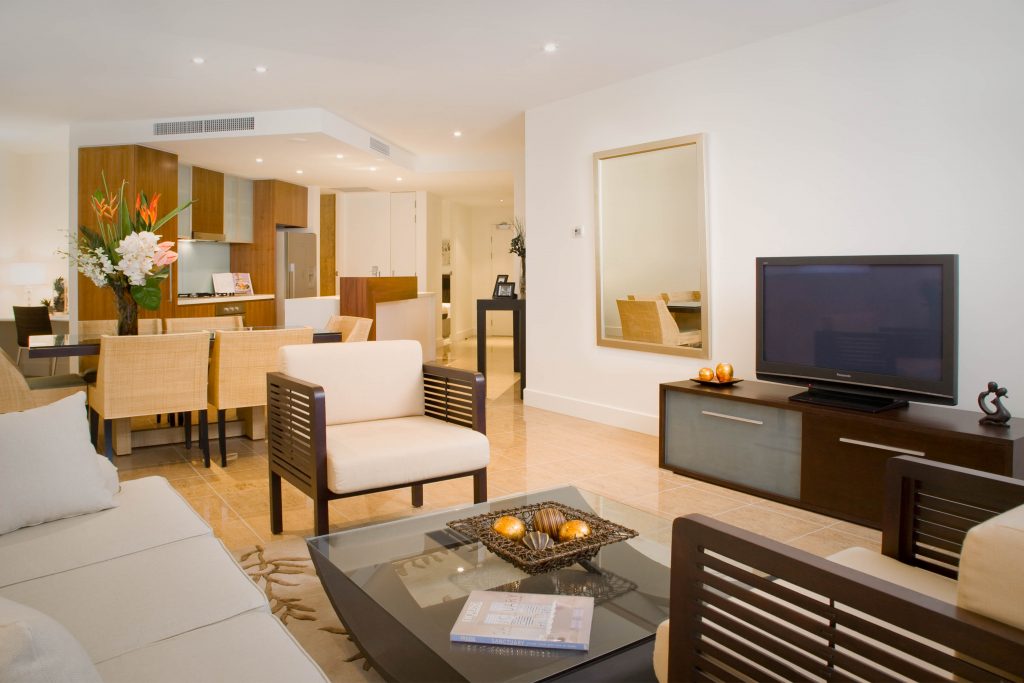 Guests can relax in the large lobby area before enjoying the picturesque stroll to the apartments via a covered walkway open to the summer's air. Apartments are aligned to maximise internal sunlight and encourage air circulation. Cotton Beach incorporates passive solar design features such as structural materials of high thermal mass, which store heat to naturally warm the building during the cooler months. Kitchen benchtops are Caesarstone complemented by recycled timber breakfast bars, pure wool carpet underfoot and water-based paints; all helping to minimise emissions.
Cotton Beach has been designed to make the most of its stunning location. High ceilings promote a sense of openness and space, while opulent large format tiles across the living area and balcony floors weave indoors and outdoors together. Majestic full-height glass doors allow you to experience glorious ocean sunrises and hinterland sunsets from the comfort of home. Perfect for entertaining or relaxing, interiors are detailed in the finest natural finishes. Kitchens feature European appliances, reconstituted stone benches and recycled timber detailing. Pure wool carpet spreads throughout the bedrooms. In the master suite, designer Shoji screens provide a movable divider between bedroom and ensuite, offering flexible living spaces. Interior schemes blend contemporary style with a relaxed beach house character. 'Mist' offers a soft blend of neutral and honeyed tones while 'Dune' draws from a subtly darker palette.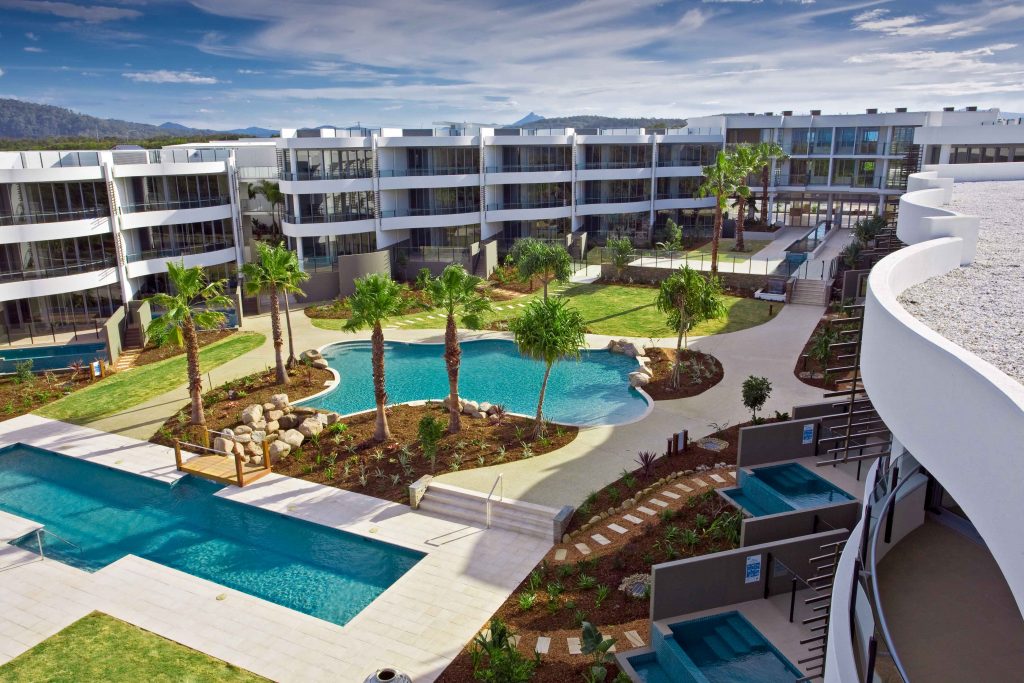 The beautiful gardens that surround cotton beach form a natural extension of the established tweed coast ecosystem. Hardy coastal plantings blend with existing vegetation to create a landscape that feels like an integral part of its surrounds. In sheltered areas, lush foliage and sub-tropical species add splashes of vivid colour, evoking the atmosphere of a coastal rainforest. With shaded terraces, meandering pathways, lagoon pools and areas for quiet relaxation, a stroll around cotton beach combines local character with the relaxed tropical ambience of a South East Asian resort.
Have you stayed at Cotton Beach Resort? We'd love to hear your thoughts on the resort. To view additional images of this project please visit our project page.