WACOL DETENTION CENTRE
This week we look at something a little different from the Noel Robinson archives. Did you know Noel worked closely with the Department of Works to design the Wacol Juvenile Detention Centre in Wacol in the '80s? The design intent for the facility was to encourage rehabilitation rather than punishment and supports the power of architectural determinism.
Robinson Newsletter – Noel Robinson Architects
WACOL JUVENILE DETENTION CENTRE
– Start of article –
This project was designed in close collaboration with Ralph Bailey and John Forster from the Department of Works. Noel Robinson Architects were responsible for the design development and contract documentation. The construction stage was administered by The Department of Works.

The planning of this project took account of the need to rehabilitate and protect juveniles in a productive environment. There was an emphasis to encourage the children in activities during most of their awake hours.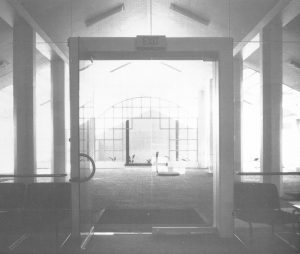 This produced a diverse range of facilities indoors and outdoors. These outdoor activities include a sportsfield, a swimming pool, a multipurpose basketball/tennis court and landscaped play areas, all mostly secure.
Other daytime activities included learning environments such as classrooms and craft workshops. Bedrooms are all at the upper level. They are planned in groups of eight bedrooms placed around a living room. The grouping of the bedrooms breaks down the feeling of impersonal "barrack style" plans previously used. The bedrooms are in turn, easily supervised from a central unobtrusive point.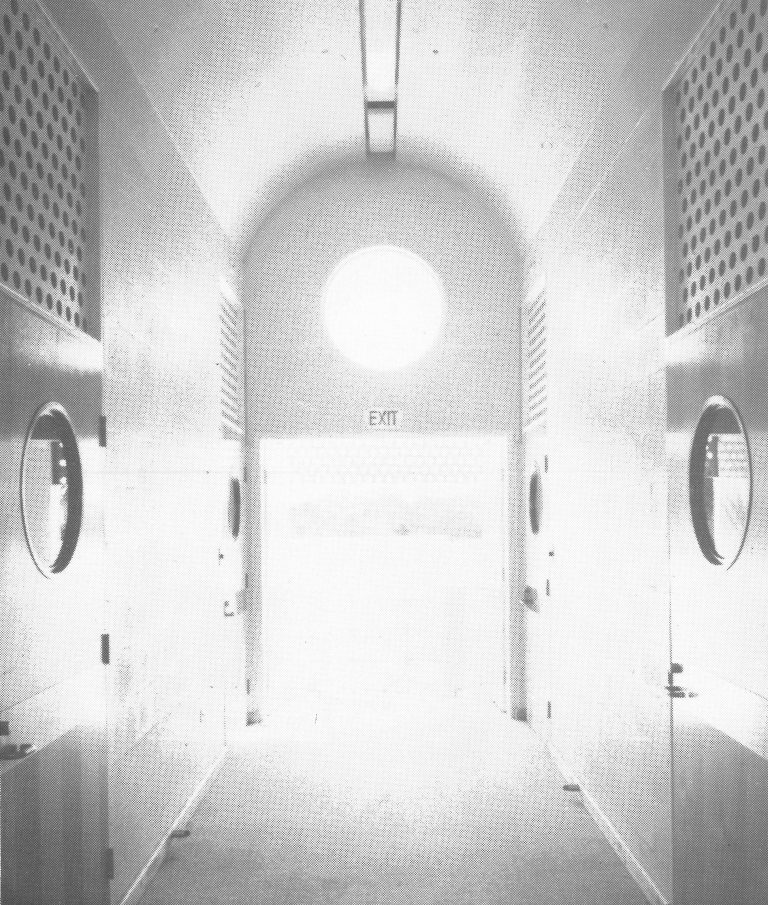 The project has been designed in detail to minimise the effect of secure enclosure. These details have been developed by the architects in charge for the Department of Works. Details previously incorporated in the Women's Prison were used as a basis for further development. Perforated metal vents were used over doorways to induce cross ventilation, similar to principals adopted in early Queensland houses. Windows generally are louvres pivoting around a horizontal metal bar.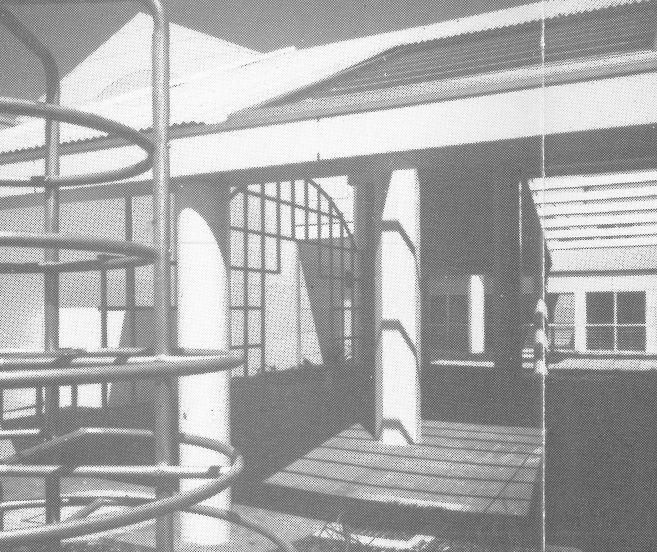 Externally, the project uses polyurethaned finish fibre cement board over a concrete and block structure. Traditional roof forms and motifs were used in an architectural vocabulary which emphasised a domestic rather than institutional character.
– End of article –
Client: Department of Works, QLD
Structural and Civil Engineer: G J Sheehy & Partners
Mechanical and Electrical Engineer: Meinhardt Cullen & Roe
Electrical Engineer: Department of Works, QLD
Hydraulics Engineer: Bristow Funnel & Partners
Landscape Architect: Land Plan Studio
Quantity Surveyor: John Mitchell & Associates