Throwback Thursday: Contemporary Church Architecture
This week we look back to 1996 when Noel was awarded a Regional Commendation by the RAIA for the design of St Mary's Anglican Church, Tewantin.
St Mary's Anglican Church was designed in response to an existing Noosa parish selling its site for a commercial use together with a large donation from a parishioner. This gave the parish the opportunity to replan a new facility which included a worship centre with a side chapel, a Sunday school, church offices, vestibule and full kitchen.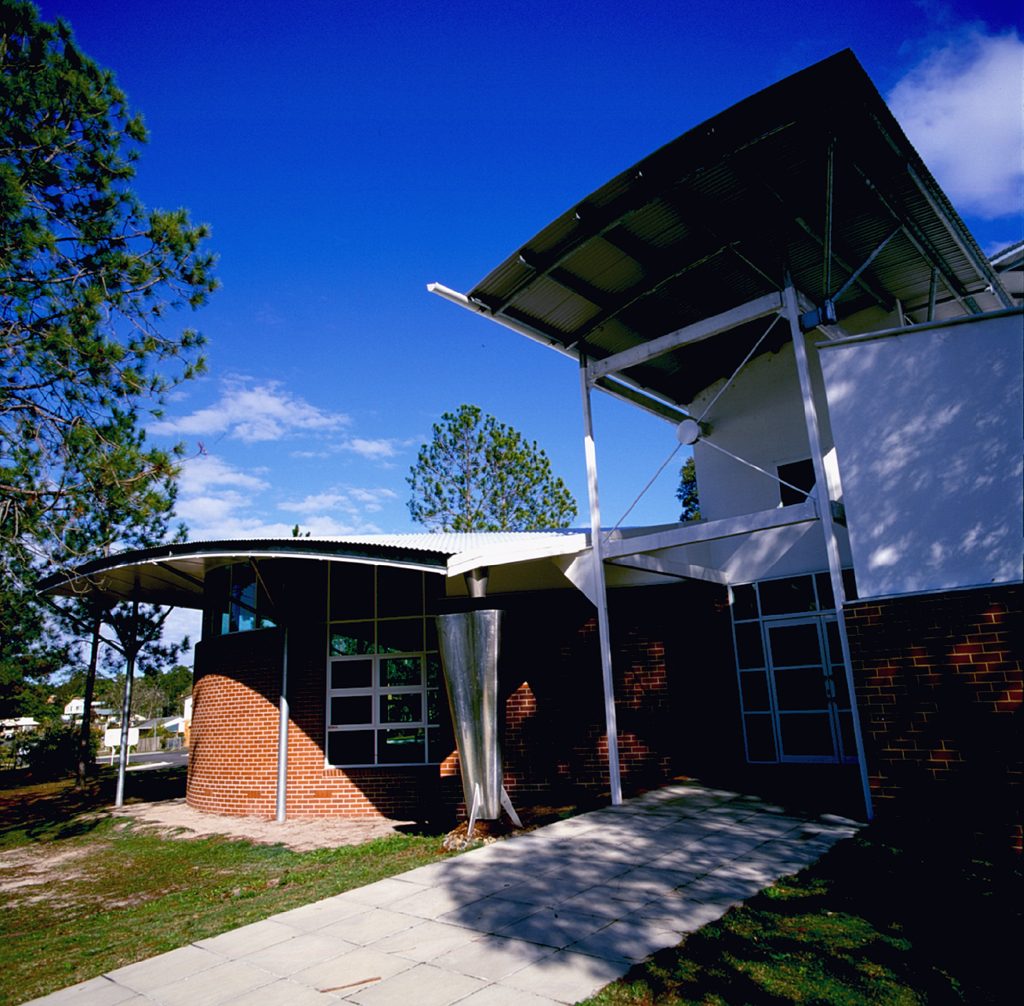 The planning configuration allows for many different arrangements. Large services are accommodated by moving vertical sliding glass walls. This permits the worship centre to expand into the breezeways in two directions. The bell tower accommodates an antique bell which was donated. The main worship centre is covered by a vaulted roof cut at 45 degrees which delivers light edges to the roof and a sculptural internal ceiling space which is lined with hoop pine plywood. The breezeways deploy a structural steel frame to support the curved colour bond roofs. Full length louvre ventilators draw cross breezes through the building giving excellent natural ventilation.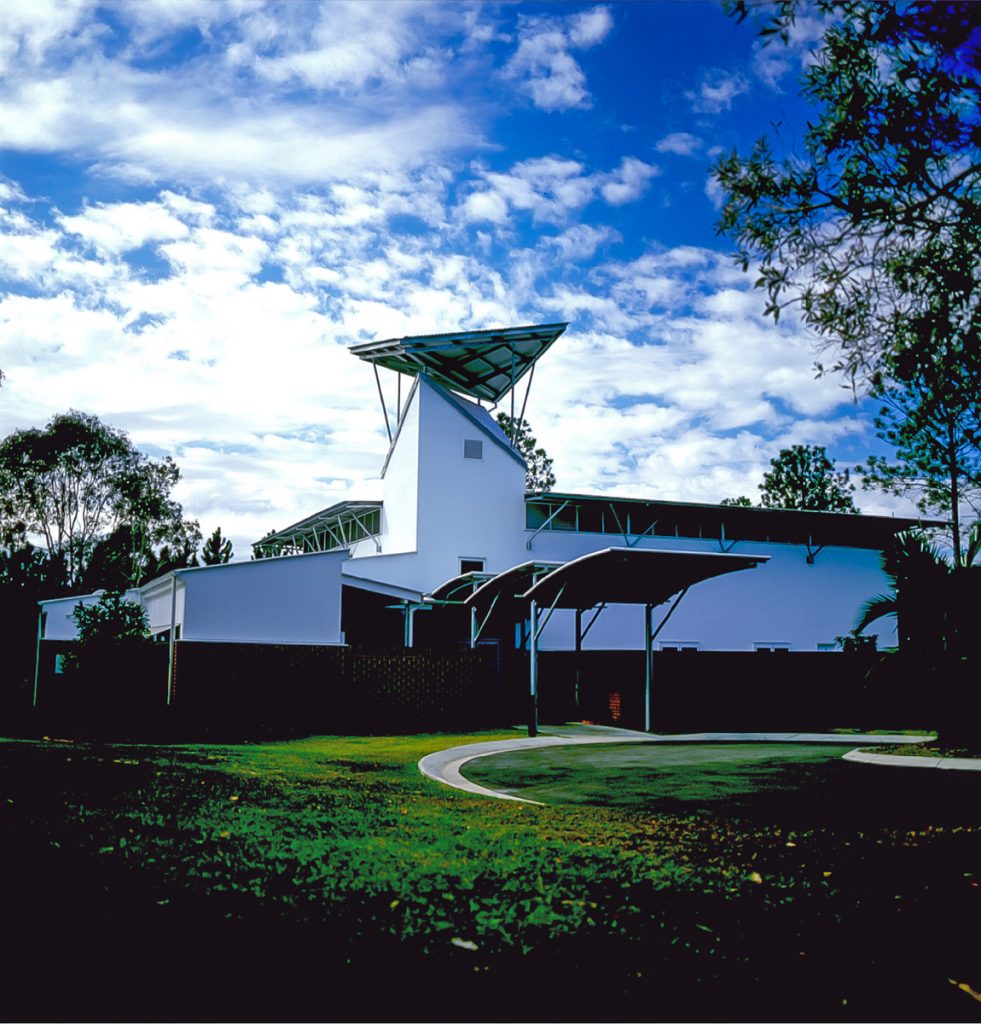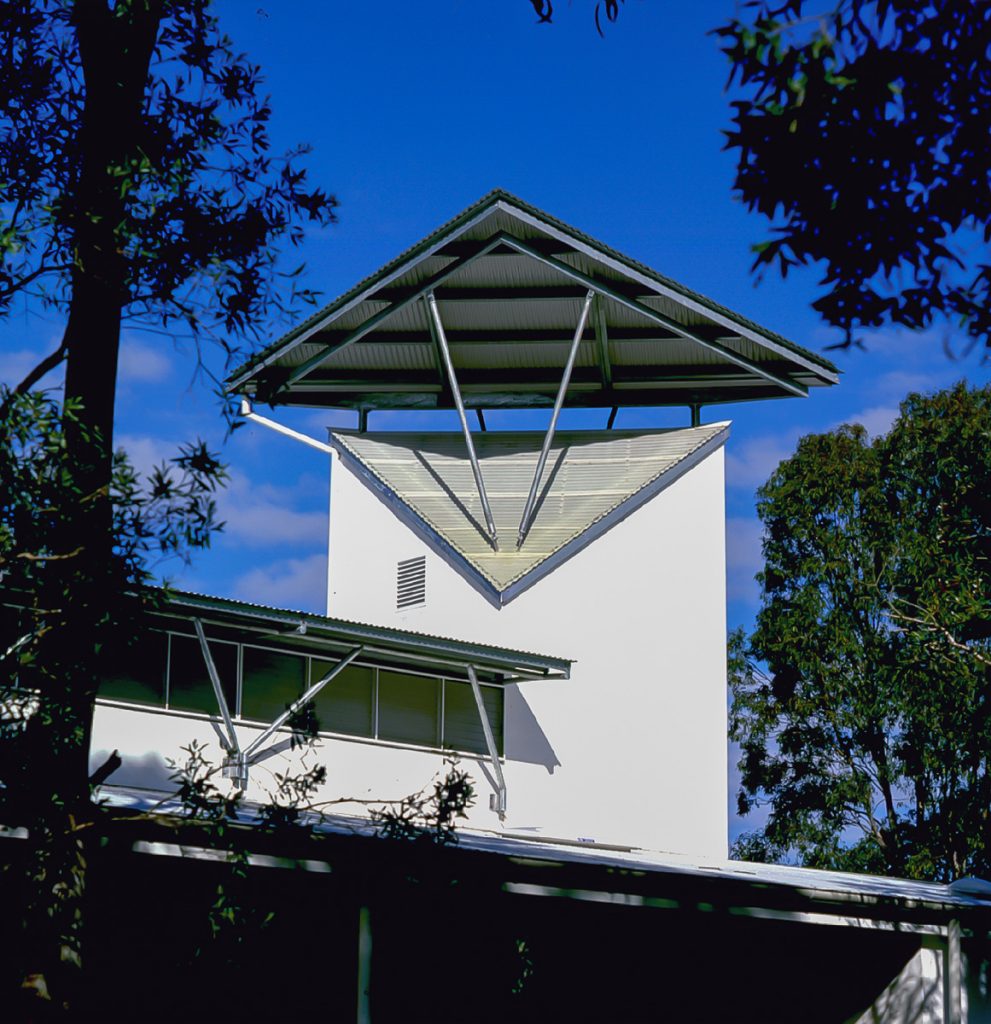 St Mary's Anglican church holds contemporary services at 9:30am on Sundays with music and a modern vibe and can be found at http://anglicanchurchnoosa.org
https://www.facebook.com/anglicanchurchnoosa/ shows recent images of the interior of the church.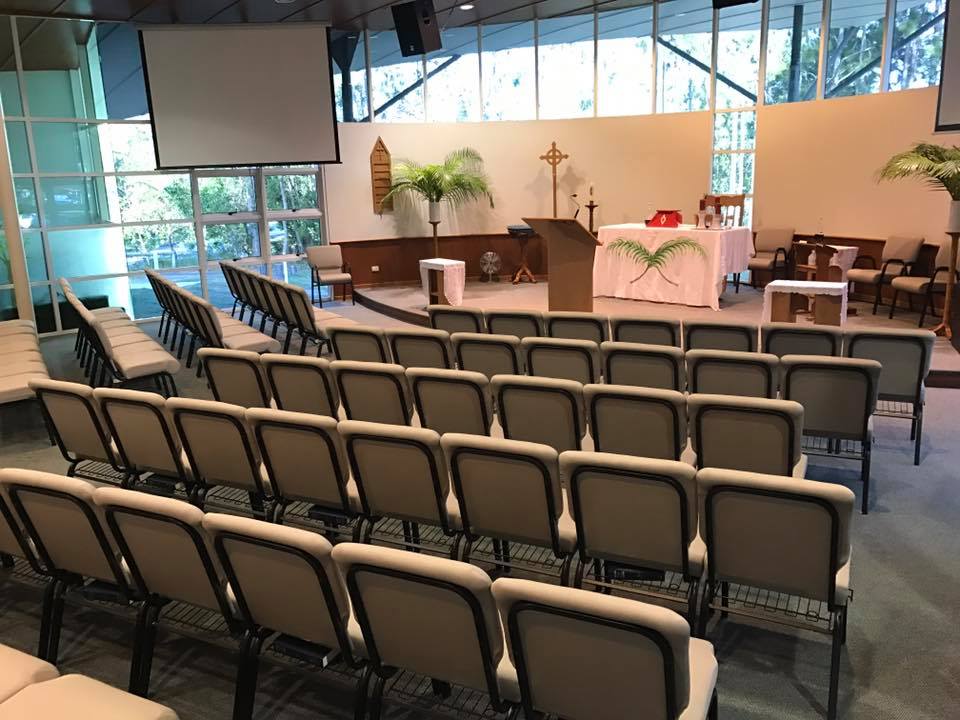 Have you ever visited or worshiped in St Mary's Anglican Church? We'd love to hear your thoughts on this building. If you'd like to know more about other cultural projects that Noel and the team have designed, visit this page.