Post offices are more than just a place in which to send off and collect letters and parcels – especially during a time before email and all things digital. Noel designed the Springwood Post Office in the early 80's, where its simple linear design with careful consideration to the tropical Queensland climate also provided a social space for the community.
Robinson Newsletter – Noel Robinson Built Environments Pty Ltd
March, 1985
SPRINGWOOD POST OFFICE
– Start of article –
Noel Robinson Built Environments were responsible for the design development and documentation of this project. Certain planning criteria were set in Australia Post's brief which left few options in site and floor planning solutions.
A requirement for a large clear span, well-lit mail room became the dominant design element. This space was roofed by a truss frame method. Within the volume and at the rear of the building a mezzanine for staff amenities and services were inserted over a motor bike storage area.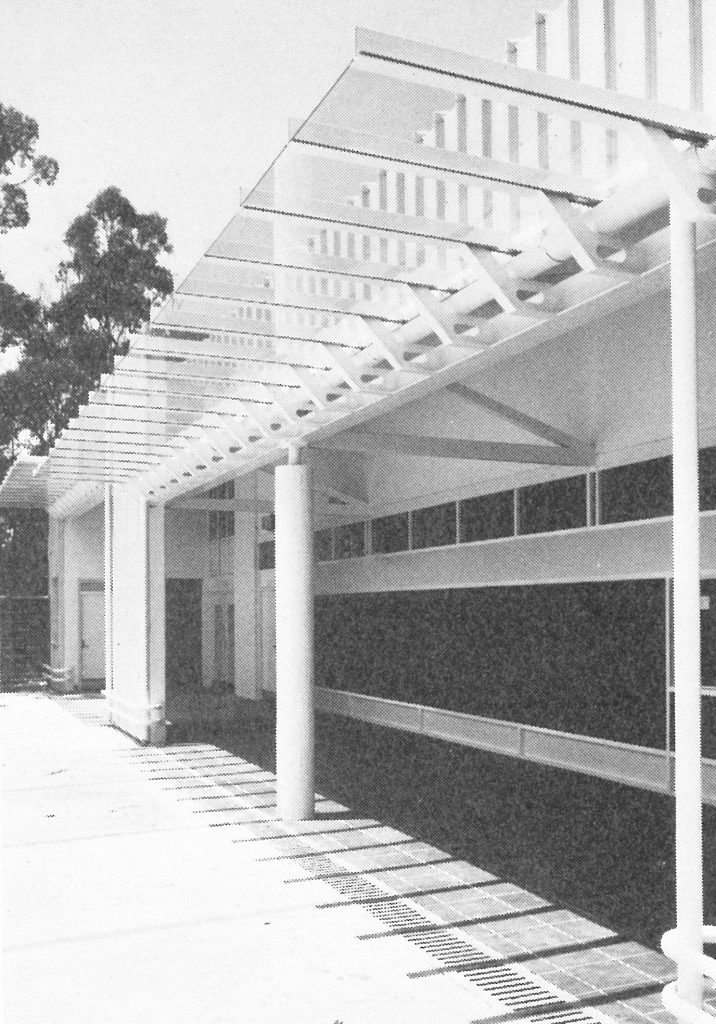 The street architecture was given considerable thought from a climatic and aesthetic view point. Pergolas and trellis were introduced within a colonnade to filter the sunlight from the west and providing a play of light and shade.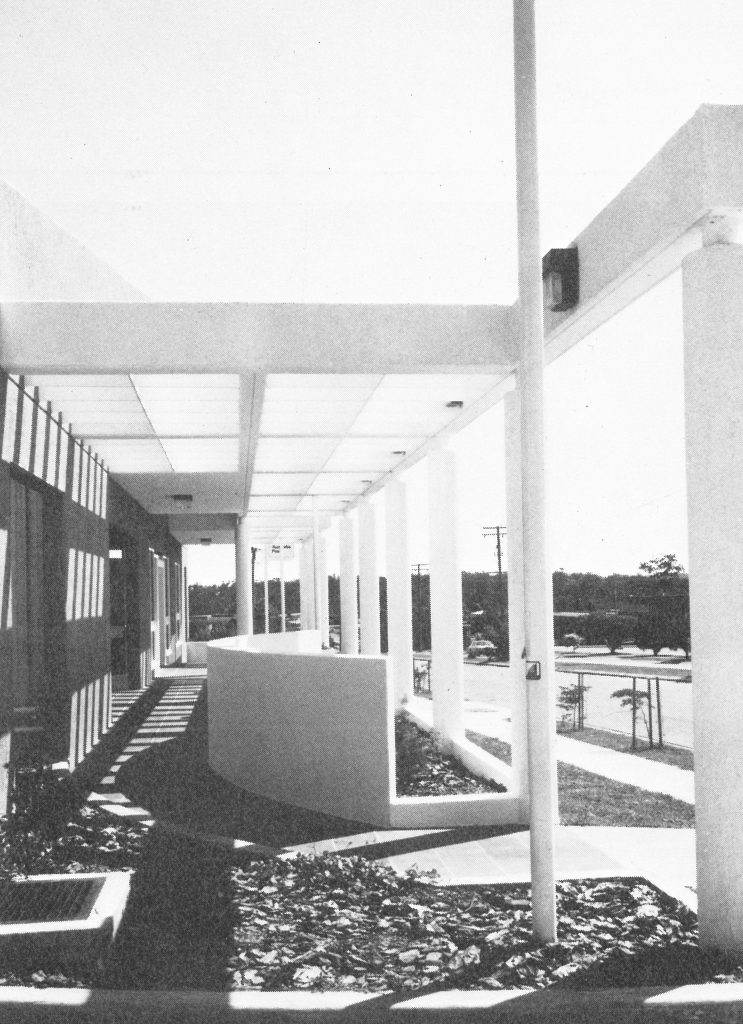 A blue-grey concrete façade wall separates the civic front and the functional interior. Its shape simply mirrors the roof form and extends to frame and separate the carpark from the landscaped pedestrian frontage. The side walls of the building are sheeted with white colorbond metal sheeting.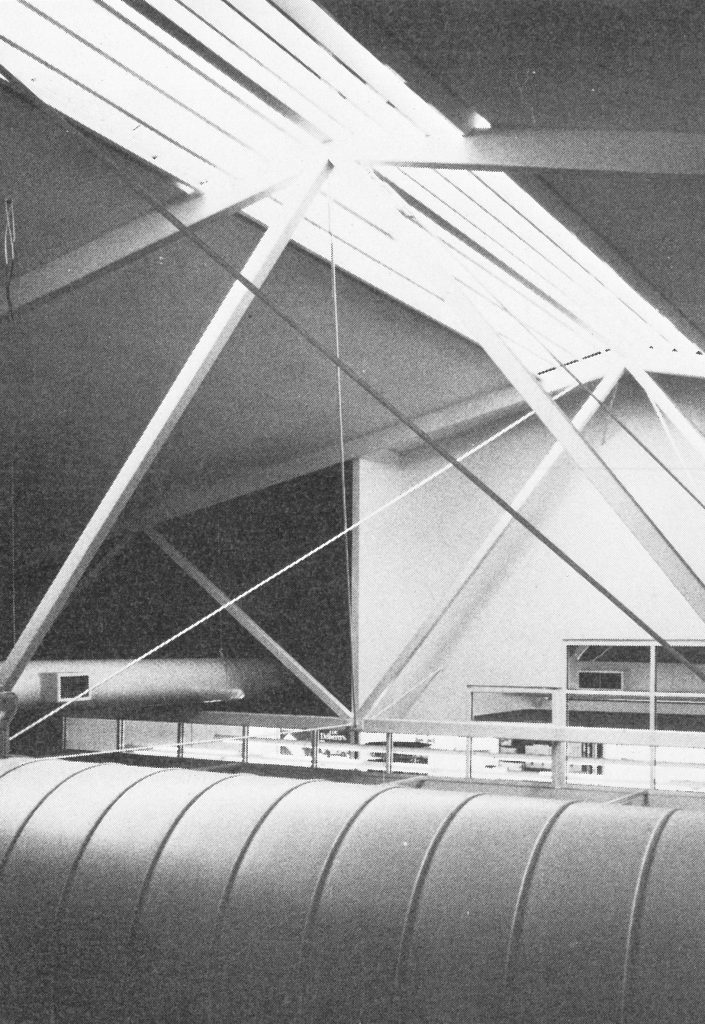 – End of article –
Client: Department of Housing & Construction
Structural & Civil Engineer: Morgan Fox & Harvey Ltd
Mechanical & Electrical Engineer: P.R. Scott & Associates
Hydraulics Engineers: Bristow Funnell & Partners
Landscape Architect: Arne Fink
Quantity Surveyor: Trevor Chapman