The NRA Collaborative have been in the architecture and design business for 45 years this year, starting in two offices in Spring Hill, the second which Noel renovated in 1975. But did you know that he was also responsible for the refurbishment of his next office in Shell house on Ann St nearly 10 years later? With a penchant for, along with experience in designing in the Art Deco style, Noel was chosen by the client to take charge of bringing the building to life whilst respecting the architectural identity intended by the original architects.
ROBINSON NEWSLETTER, Publication No. NBG6858, August 1985
SHELL HOUSE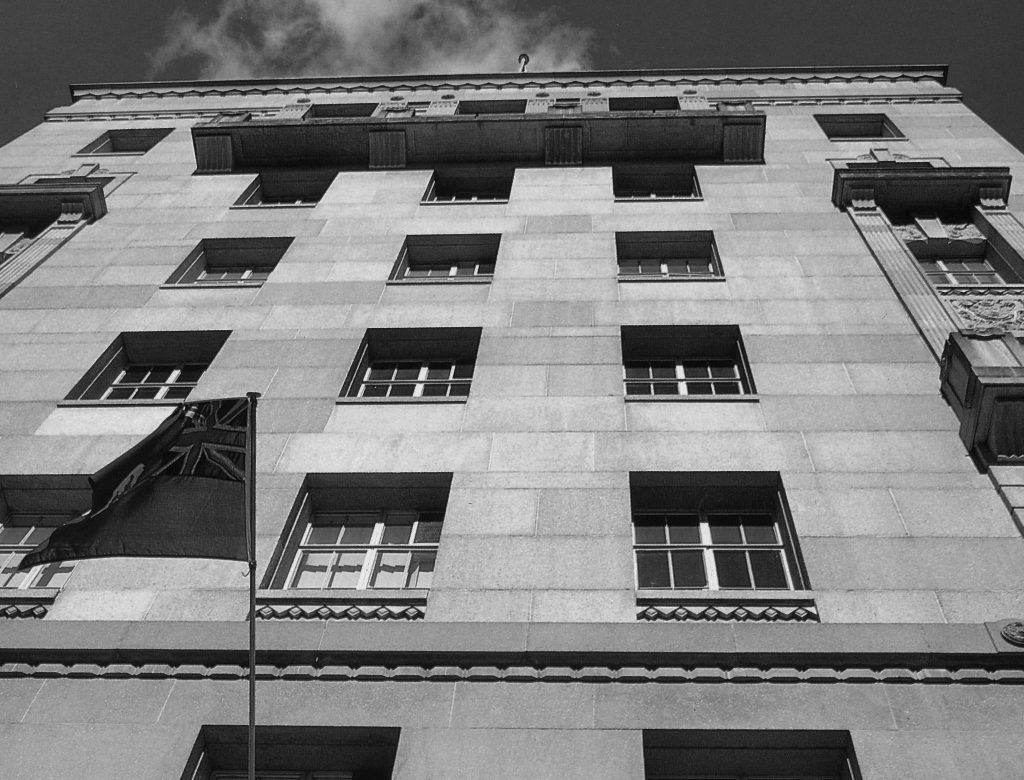 Shell house at 301 Ann Street, Brisbane, was built in 1932 and was designed by Architects T. R. Hall and L. B. Phillips.
It is one of the rare examples of Art Deco architecture still intact in Queensland. Our office was selected by the new owners from a short list because of our interest and experience in the Art Deco style. The Commonwealth Public Service (Qld) Credit Union Ltd recently purchased Shell House from the Shell Petroleum Company. The building was purpose-designed for Shell and has remained virtually untouched since it was constructed.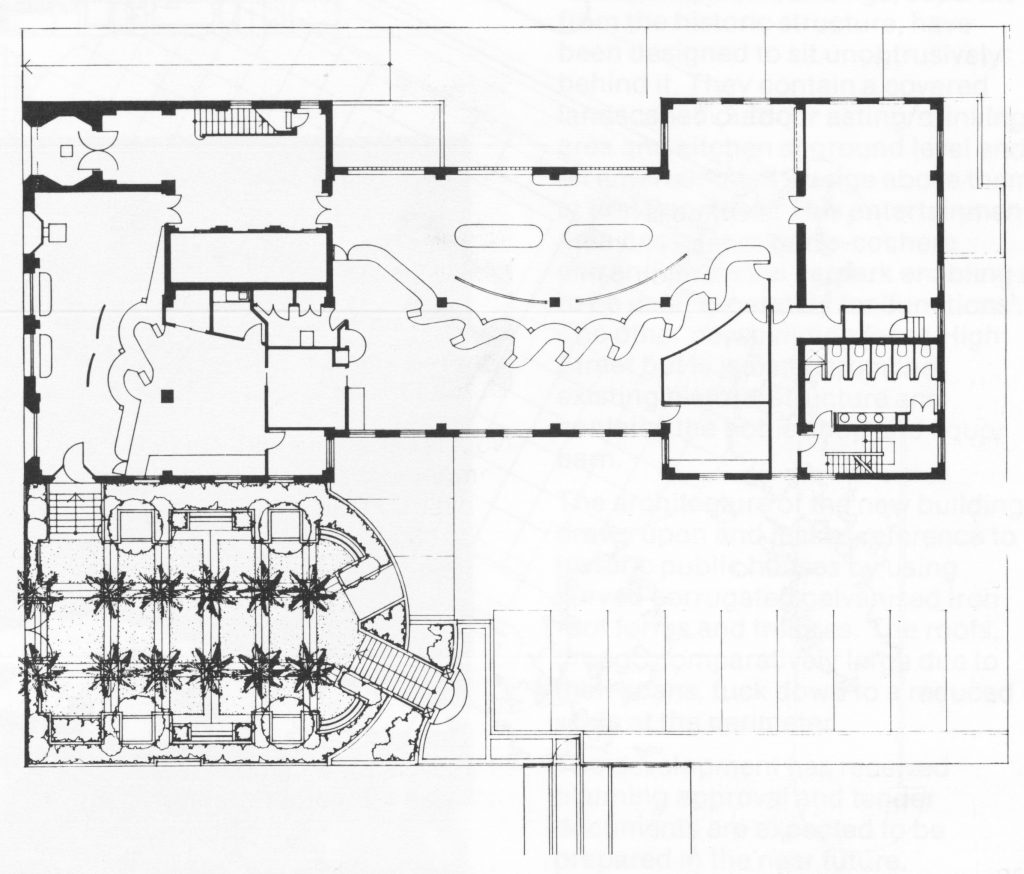 Our new client required banking facilities on the ground floor. These necessitated extensive new interiors of a size not previously known in the building. These have been designed in sympathy with the period.

Extensive computer facilities which handle the myriad of Credit Union functions have also been incorporated. The design has involved considerable and detailed planning to optimise functional relations between the Credit Union departments which will be located on the ground, first and second floors.
The balance of the building is being refurbished to modern office standards, using, where possible, materials and details sympathetic to the period.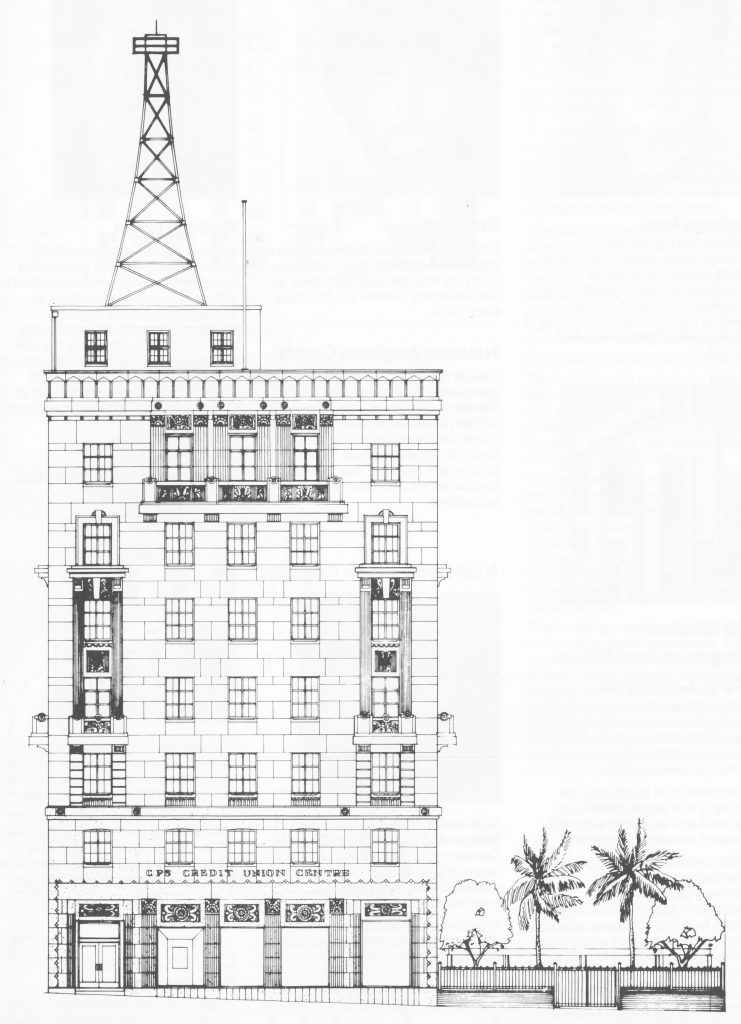 A formal landscaped park has been introduced on the southern side of the property. This area, previously a hard edged carpark offering little to civic design, will contribute substantially to the standard of exterior public open space and, we believe, the physical enjoyment of Credit Union customers and public alike. Apart from new glass brick windows and painting the exterior, the building exterior will remain unchanged.