Queensland is known as Australia's Sunshine State; and our incredible climate has played a significant role in shaping our architectural and urban landscape. The Longreach Arid Zone Research Institute was a response towards the dry, dusty environment with plenty of natural lighting and ventilation in order to reduce reliance on artificial sources in the great outback.
Robinson Newsletter – Noel Robinson Architects
LONGREACH ARID ZONE RESEARCH INSTITUTE
– Start of article –
The proposed Longreach Arid Zone Research Institute Laboratory Complex is a project initiated to provide additional Department of Primary Industry services to Western Queensland. The proposed site for the laboratory Complex is an eight-hectare site located 2km east of Longreach on the Landsborough Highway.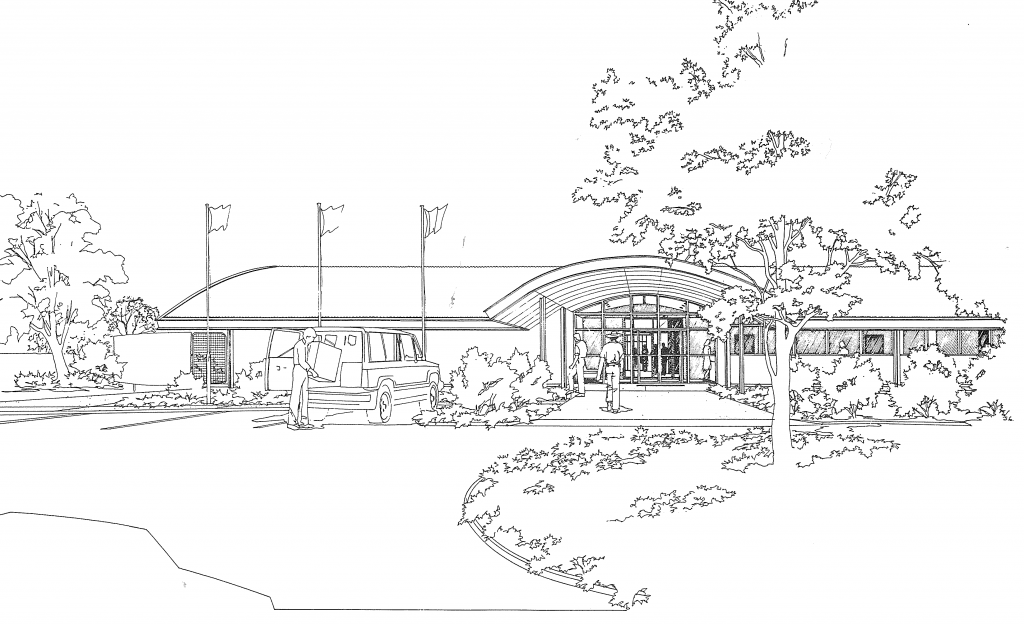 The complex is to be completed in time for the 1988 Bicentennial Celebrations and has been programmed accordingly. The site is situated in an area characterised by low rainfall, high evaporation rates, high summer temperature and mild winter temperatures. The prevailing breezes are hot and dry in summer, and cold and dry in winter, thunder storms occur throughout the year and dust storms are characteristic of the region. A number of building form options were investigated, this design provides a building supported by a conventional slab on ground sub-structure, supporting a steel-portal frame with light steel framed internal and external walls which provide maximum flexibility. The building is sheeted externally with corrugated colour-bond steel sheeting to both walls and roof.

The building provides accommodation for research offices, laboratory extension offices, administration offices, computer facilities, conference/lunch room, library and amenities with secondary accommodation for laboratory and field stores, soil and plant preparation rooms and a shade house, within a total floor area of 1900m2.
The clients request for an economic building compatible with the locality and harsh environment, as well as the requirement for flexibility and capability for future expansion has dictated the basic form and structure of the building which is divided into three basic elements, with a general Northern Orientation. Entry is via the Administration section which leads past an internal Courtyard reminiscent of a Western Queensland dry river bed to the research section which in turn leads on to a rear service area which provides accommodation for storage facilities.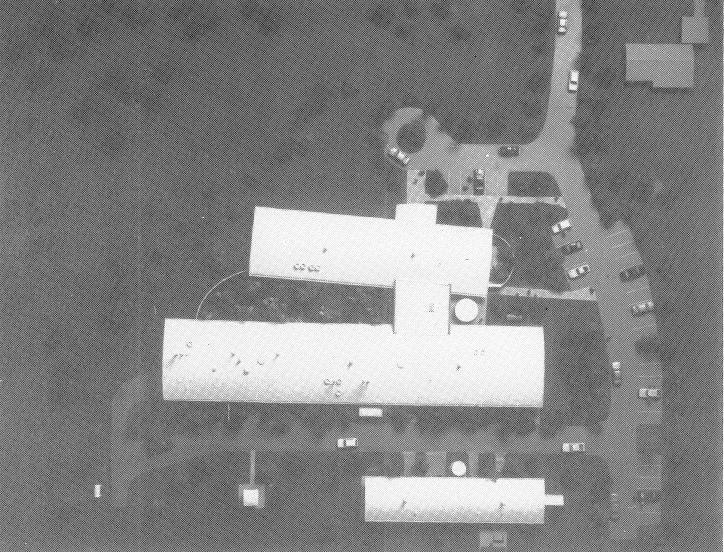 The long, low profile of the building is designed to respect the local landscape, providing year-round shading to all external walls against the harsh sun, while still retaining a high degree of natural lighting and external views for both Offices and Laboratories.
– End of article –
Client: Department of Works, Queensland
Structural and Civil Engineer: Ove Arup & Partners
Mechanical and Electrical Engineer: Department of Works, Queensland
Hydraulics Engineer: Funnell Blair & Associates
Quantity Surveyor: Department of Works, Queensland
Landscape Architect: Deverson Scholtens Bombardier
Architects: Noel Robinson Architects – Noel Robinson, Shane Thompson, Howard Lawrence, Michael Gunn