Consistent with the last two throwback Thursday looking at homes specially designed for young families, the house was based on Noel's award winning entry in the Telegraphs Homes Competition when he was a final year student.
THE AUSTRALIAN WOMEN'S WEEKLY – BY JEAN BRUCE – July 15, 1970
HOUSE TO GROW WITH YOUNG FAMILY
– Start of article –
The house Mr and Mrs Bowden have built at Kenmore in Brisbane is a young people's house.
The couple have a daughter, Naomi, aged 14 months. Their home was designed by architectural student Noel C. Robinson, now in his sixth and final year of study. Mr. Robinson works with architects Nutter and Charlton.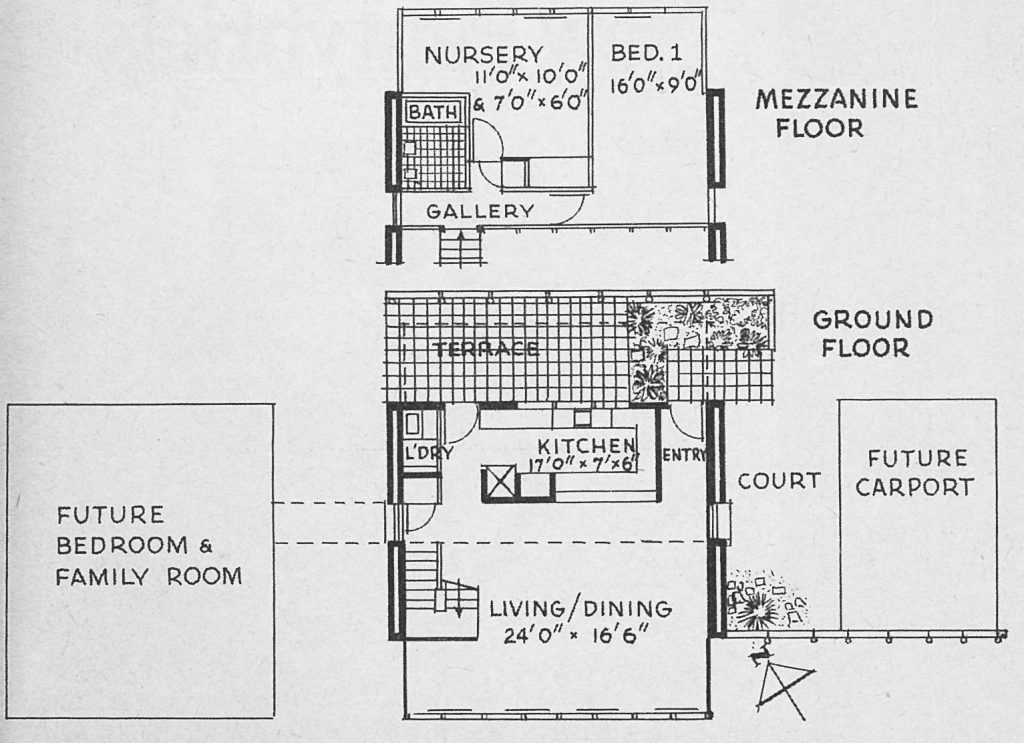 Mr. and Mrs. Bowden wanted a practical house that could be economically built but would also be unusual. And they wanted a house that could later be extended without looking until then as though it hadn't been finished.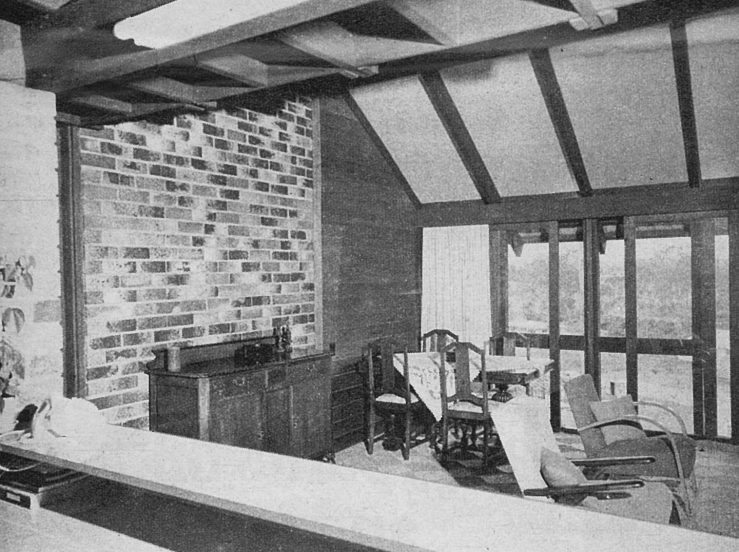 The two-storey house of clinker brick and exposed timber commands its share of attention in a hilltop setting. It was designed to "step down" the relatively steep block without expensive cut-and-fill excavation.
The existing structure, although designed as a separate entity, is only the first of three stages in the project. The carport is Stage 2, and a family room and main bedroom wing of two storeys will be a separate building – Stage 3 – connected to the present house by suspended catwalk.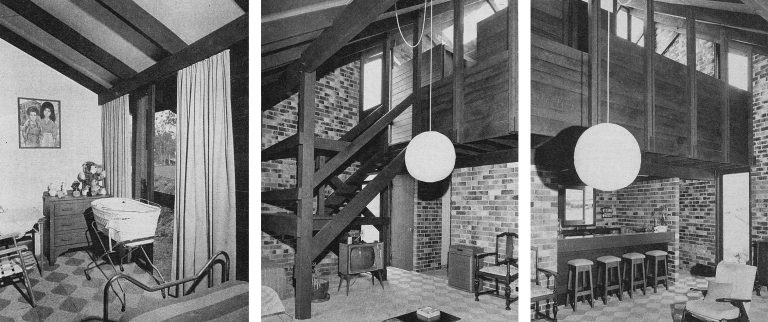 The existing bedrooms – cantilevered over the terrace below – and kitchen are positioned to take advantage of north-east breezes and the morning sun. The living space gets filtered light from the clerestory.
Mr. Bowden has done some of the work on the house himself. He paved the front terrace, using terracotta tiles, and is making a log retaining wall to suit the character of the house.
– End of article –