NOEL ROBINSON ARCHITECTURE AWARD FOR 2017 PRESENTED TO HIGHEST ACHIEVER IN ARCHITECTURAL DESIGN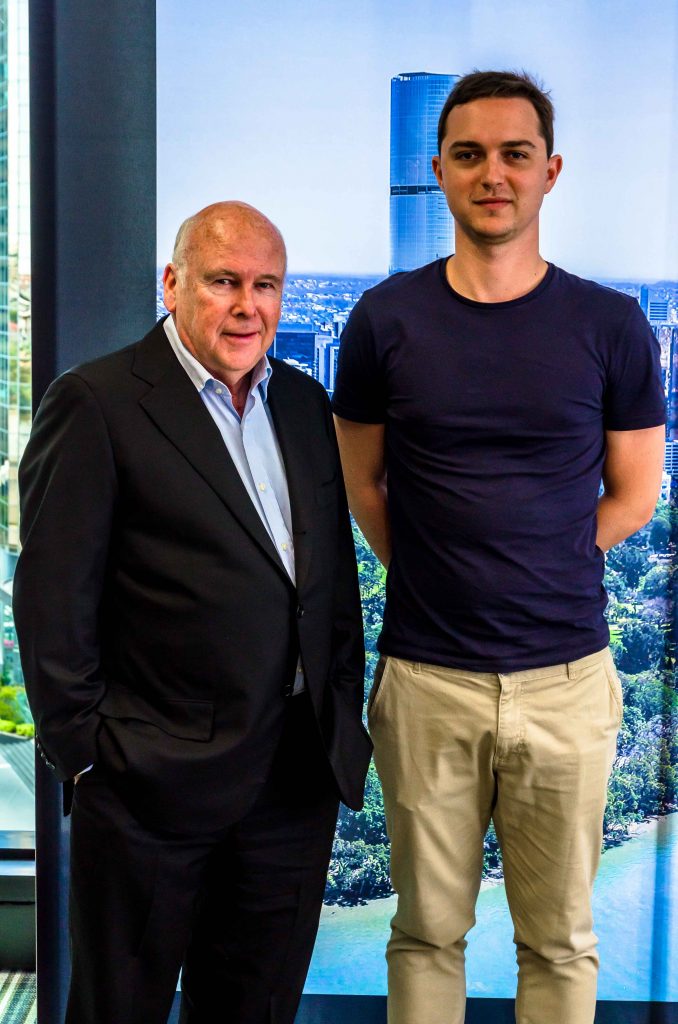 Noel Robinson and the Noel Robinson Architecture Prize winner for 2017 – Luke van der vorst
The 2017 winner of the Noel Robinson Architecture Award, Luke van der vorst, has been presented the award as the highest achiever in architectural design in the Master of Architecture course at Queensland University of Technology.
The award was granted after the top five Master of Architecture students were nominated by their lecturers, and delivered a presentation of their architecture projects to Noel Robinson at the NRA Collaborative offices.
The $1,000 prize has been awarded since 2003. Noel graduated from QUT and has been an Adjunct Professor since 1991, and Meritorious Alumnus since 2000. Commenting on his involvement with the award, Noel said that is "important for graduates to be acknowledged for their achievements and awards assist them with their career possibilities. I remember receiving awards as a student and they helped increase my confidence and thus my professional capability. Being involved with QUT is important to me as it keeps me close to the current thinking and creativity of the Architectural students".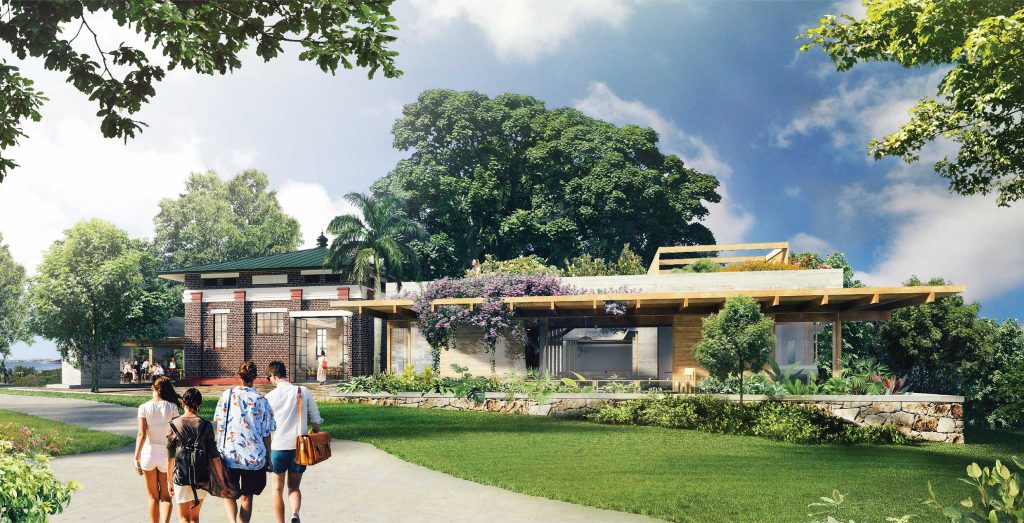 Luke's project brief was to design workshop and exhibition spaces for book artists. Luke explains his project process and the design rationale:
"During the semester we worked closely with book artists Vicky Cooper and Doug Spowart as well as graphic designer Clint Harvey to learn how they work and create. This process drove the design, both pragmatically and emotionally, as we developed an appreciation for their craft allowing us to imagine how the spaces would be filled with life and creativity. The design approach was to be friendly to the site respectfully contributing to what's already there: activating the old Brisbane Tramways Substation No 5, comfortably sitting amongst the old fig trees of the park and trying to be a welcome neighbour to Newstead House. Artists can work beneath dappled light, in breezy spaces that open out and frame the landscape, whilst visitors can enjoy the cafe with views to the river and Newstead House."
Noel congratulates Luke on his outstanding achievement, describing it as an "exceptional result adjacent to the historic Newstead House, which is highly complementary to a very sensitive site. Luke's design demonstrated mature design and planning skills."