Image Source: www.oneoneonebrisbane.com.au
This Christmas will see our Brisbane studio relocate to Level 14 on 111 Eagle Street; arguably we will then have one of the best design studios in the country.
2017 will also see the 45th anniversary year milestone for our practice with new and exciting projects on the horizon. The NRA Collaborative, evolved from Noel Robinson Architects (NRA) 2 years ago. This was a result of the NRA being globally focused and undertaking collaborative projects with other leading architects all over the world. This collaborative approach has formed the basis of our new direction which enables us to draw upon a wide range of design skills from top international firms.
Architecture is a very portable profession which has seen The NRA Collaborative work in 8 different continents over the last 40 years delivering exemplary outcomes for its clients. Not only does this approach provide a global reach for our firm, but that international experience is delivered to our Australian clients.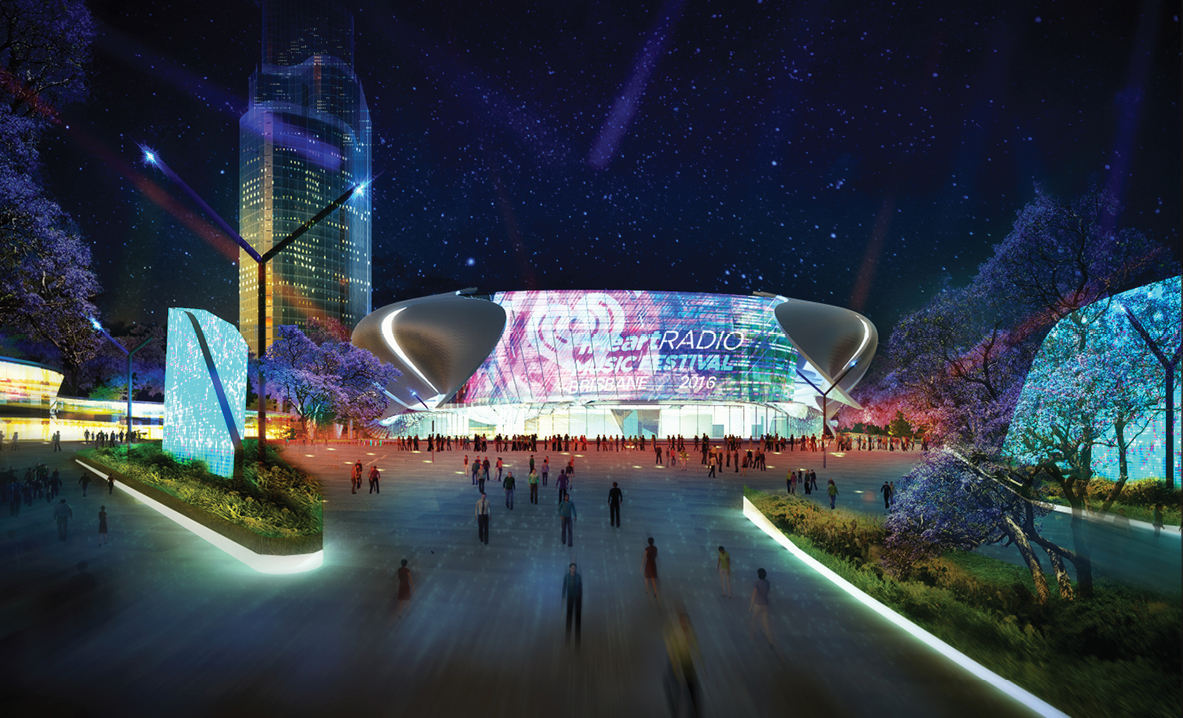 Brisbane Live The NRA Collaborative Artists Impression
This year has seen construction commence on Brisbane Skytower, Brisbane's tallest residential building. It will top out at 274m AHD and will be 90 storeys tall. This project contains 1135 apartments with a majority already sold. The construction of this project is currently at Level 15 above street level.
Another major design project undertaken by us this year is Brisbane Live which has received extensive support by the citizens of Brisbane as a much needed venue. This project is currently in the Market-Led Proposal phase and is with the Queensland State Government for assessment. If approved it will have a dynamic impact on Brisbane's downtown live music scene and as a venue for international performances and sporting events that are currently enacted out at the Brisbane Entertainment Centre in Boondall.
2017 now sees a new era in city building for Australia and in particular, for Brisbane with major infrastructure projects such as Cross River Rail and the Brisbane Metro emerging towards reality; these will generate significant development opportunities along their corridors and will connect existing precincts of influence.
Also all levels of government are recognizing the benefits of well designed buildings particularly in their response to climate and in a way they are shaping our cities in the future, they are enacting legislation and processes to deliver on better design outcomes.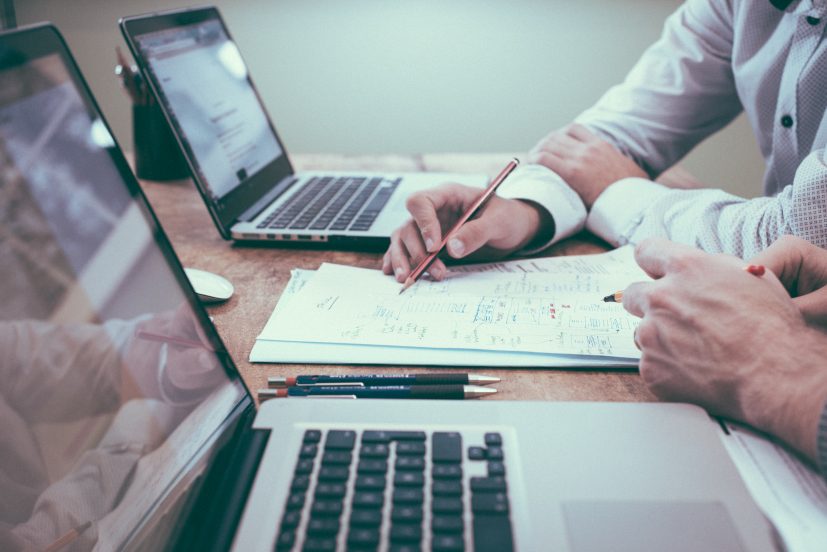 The NRA Collaborative is a leader in rapid changes in technology, having been exponents of BIM for over 20 years, we are one of the leaders in the industry. Our team solves complex problems related to the built form and these days we are urban strategists as well as urban designers and architects. We find that developers are more reliant on the skills of the architect to deliver unique solutions in order to stay ahead of the game. Through our longstanding global collaboration and innovation we are able to offer well considered solutions that have an impact not only on the bottom line of the project but also on the uniqueness of the creative solution. We see more of the industry embracing BIM technology and with our new office, our networking speeds will increase by ten fold which will enable us to speed up our BIM design and documentation delivery process.
We see a bright 2017 for leading edge design solutions to give our clients the edge over their competitors.
By Noel Robinson
Founder & CEO of The NRA Collaborative