World Expo 88 30 Year Anniversary
This week Brisbane celebrates World Expo 88 30 year anniversary. Instagram and Twitter have exploded with photos as locals reminisce and show their memories with the #expo88 #downunder and #worldexpo88 hashtags.
We have also taken a walk back in time to remember the design of the Young at Heart Food and Beverage Pavilion, designed by Noel Robinson Built Environments.
The 'Young at Heart' food and beverage pavilion at Expo '88 was gathered together as an identifiable group of structures presenting a diversity of imaginative spaces and volumes. A system of various shade structures, umbrellas, screens, landscaping and colour was set on a modular base and was combined to create an atmosphere to stimulate the imagination.
The Pavilion was located near the River stage and was a great location for attendees to experience a variety of foods from different cultures, as well as enjoy the Brisbane river and the entertainment.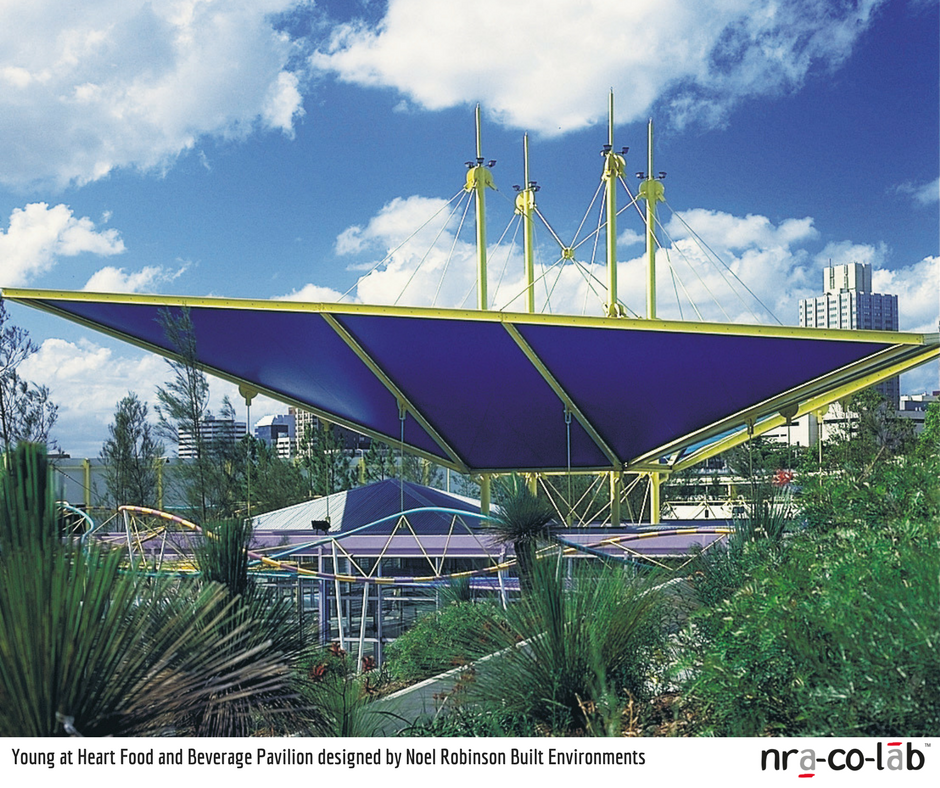 Today we spoke with Mike Symes, one of the Design Managers from World Expo 88, and asked him to reflect back on his time at Expo and his thoughts on the Young at Heart Food Pavilion.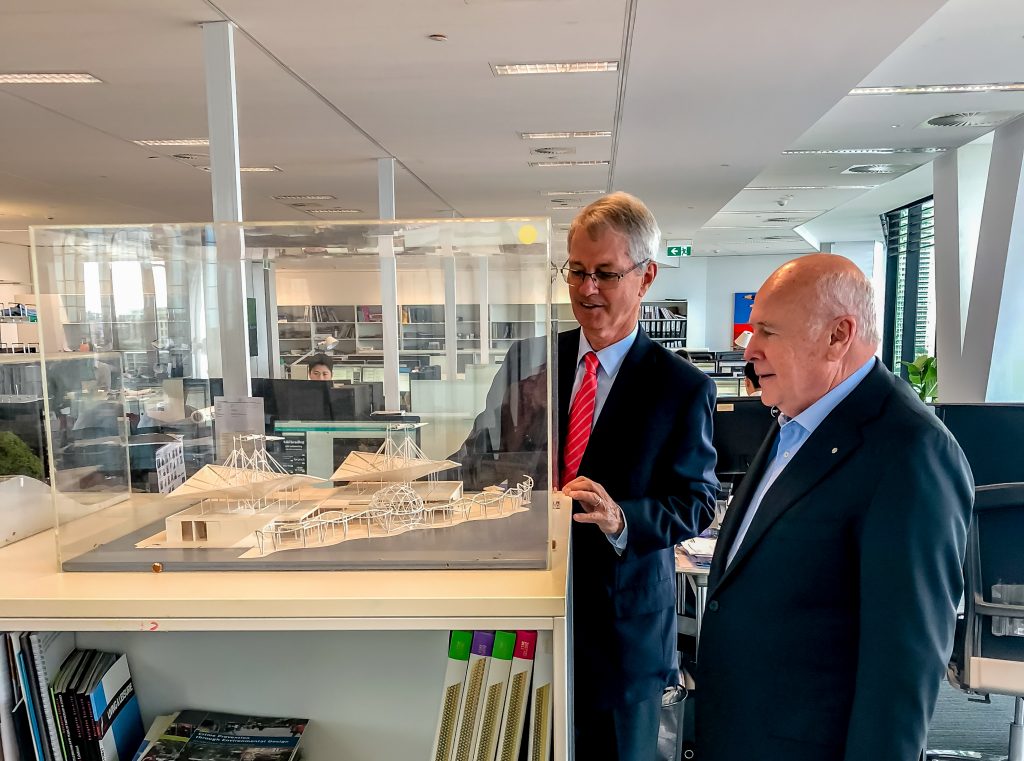 Regarding my role as one of only six (6) Design Managers on the World Expo 88 project, I was primarily responsible for the Food & Beverage Nodes, Back-of-House Facilities and Recycled Buildings. One of the four nominated (themed) Food & Beverage Nodes on-site was Noel Robinson Built Environment's "Young at Heart Pavilion".
I distinctly remember that our design brief at the time was just one line = "How can we feed 65,000 people a day for six months?"
Calculating the required areas for indoor and outdoor dining for a variety of dining experiences (fast food, alfresco, tapas, fine dining) was quite a challenge.
Once we had established the correct balance for each food node, we had to work out all the back-of-house requirements for kitchens, staff facilities and freezers.
Once these areas had been firmed up, we engaged Architects such as Noel Robinson to design an eye-catching pavilion to fit into our overall Master Plan.
From what I can remember, the "Young at Heart Pavilion" was an outstanding success and provided a unique Food & Beverage experience.
Altogether, the Brisbane World Expo 88 was one of the most successful of all expos. It really put Brisbane on the world map.
Photo from an old Expo 88 poster provided by Mike Symes
If you'd like to take a look back, why not visit the official World Expo 88 photography archive from the QLD State Archive ow.ly/AWgV30jK2f0
Do you have fond memories of Expo 88?