This week we look back at the Ward house, in Samford, Queensland which was featured in the September 1984 Newsletter of the then Noel Robinson Built Environments Pty Ltd. The house was built in the "Hats and Sunglasses style" a term coined by Pat Ward himself, who was looking after Noel's PR at the time.
The A-frame house was built to be responsive to the Queensland climate, with a layered façade which breaks down the light and allows natural ventilation. The top mezzanine resulted in useable roof space.
Here's what was written in the newsletter in 1984.
"This house was designed for a bachelor on rural land holding just outside of Brisbane. The client chose our office because he wanted a house with a distinctive Queensland character. A site for the proposed house had been previously leveled, but instead of building on this we used it for recreation and positioned the house on stumps on a bank abutting and overlooking it. Verandas were used around three sides of the house to extend the outdoor undercover living spaces which look north."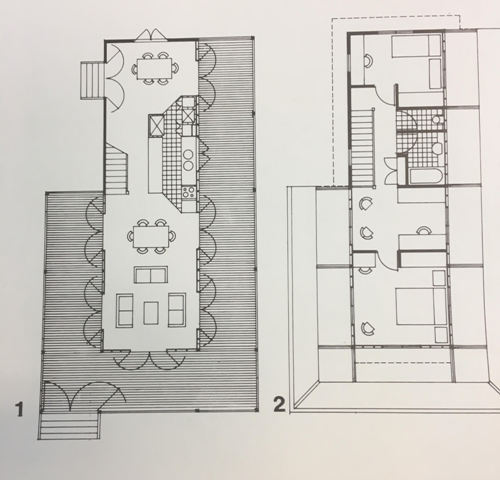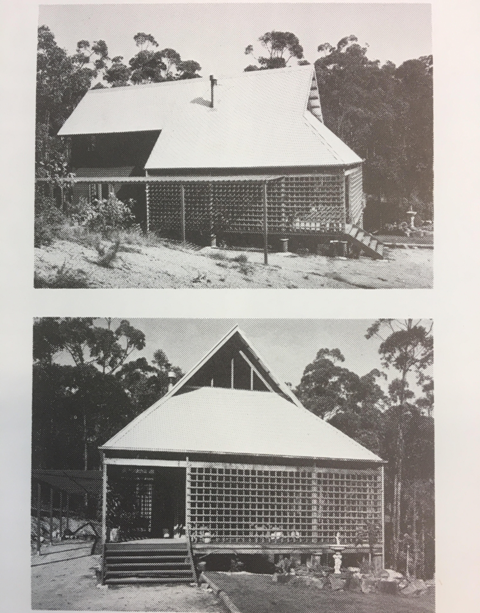 Structural Engineer: McWilliam and Partners
Builder: John Grauf and Company
Did you live in Samford in the 80s? Do you remember this house? We'd love to hear from you. To view other houses that Noel has designed, visit this page.