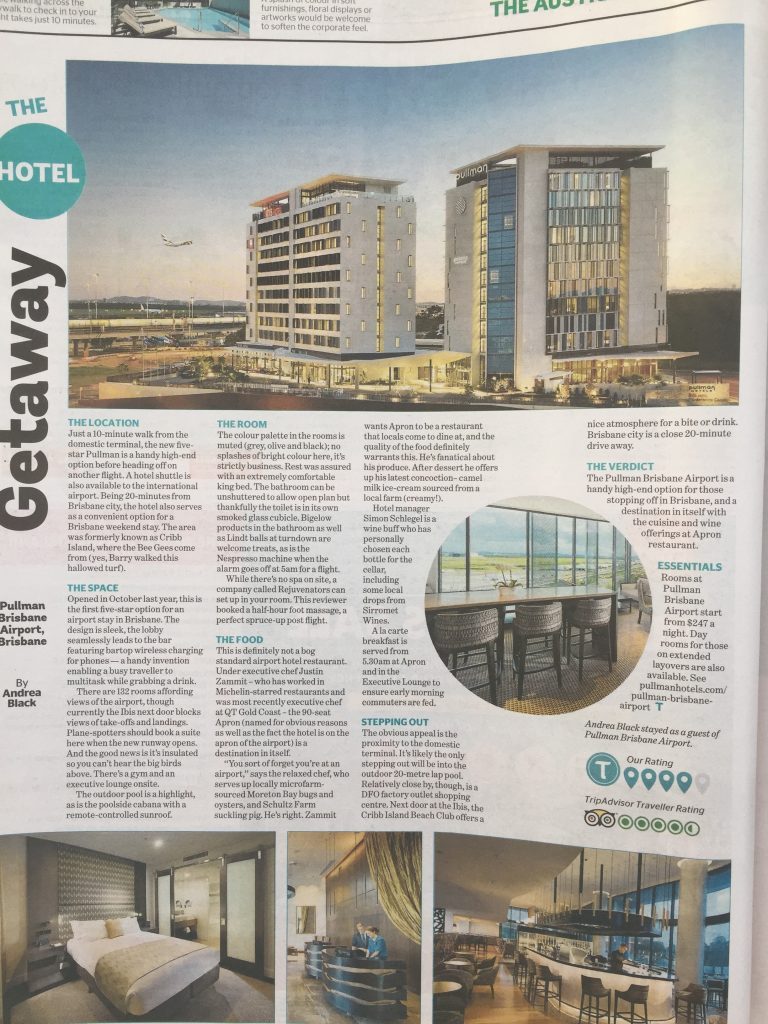 Pullman Brisbane Airport Review
Hotel airports can be rather nondescript, however the Pullman Brisbane Airport Hotel is a relaxing destination in its own right. This great review by Travel Writer Andrea Black was published online and in print, about the NRA Collaborative designed Pullman Brisbane Airport Hotel.
Here's the text of the review:
The original online review can be found at
http://www.traveller.com.au/pullman-brisbane-airport-review-highend-hotel-option-for-those-stopping-off-in-brisbane-h0hfz6
THE VERDICT
The Pullman Brisbane Airport is a handy high-end option for those stopping off in Brisbane, and a destination in itself with the cuisine and wine offerings at Apron restaurant.
HIGHLIGHT
After a refreshing dip in the pool, walking across the Skywalk to check in to your flight takes just 10 minutes.
LOWLIGHT
A splash of colour in soft furnishings, floral displays or artworks would be welcome to soften the corporate feel.
The writer stayed as a guest of Pullman Brisbane Airport.
To read more about the Pullman hotel, visit our project page.