Throwback Thursday: Mariner Point Apartments Point Cartwright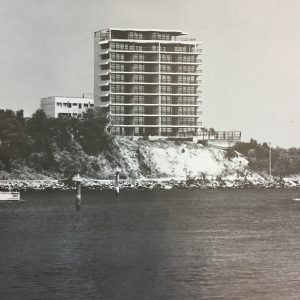 This week we look back at Mariner Point which was designed by Noel Robinson Built Environments and built in 1981 at Point Cartwright, on the Sunshine Coast, Queensland. The "Mariner Point" complex is located in the dress circle Point Cartwright, opposite the beach and showcasing breathtaking water views of Mooloolaba, the Mooloolah River mouth, Mount Coolum to the north and Kawana Beach to the south.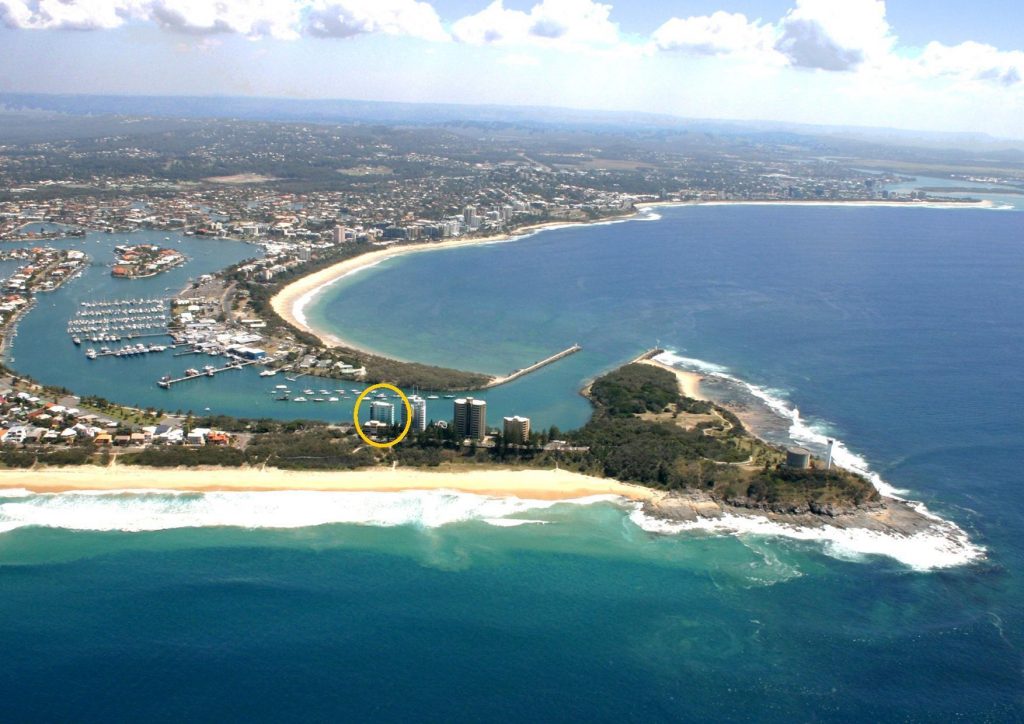 We recently discovered this photo from construction of the Mariner Point Apartments in the Queensland Government online archives.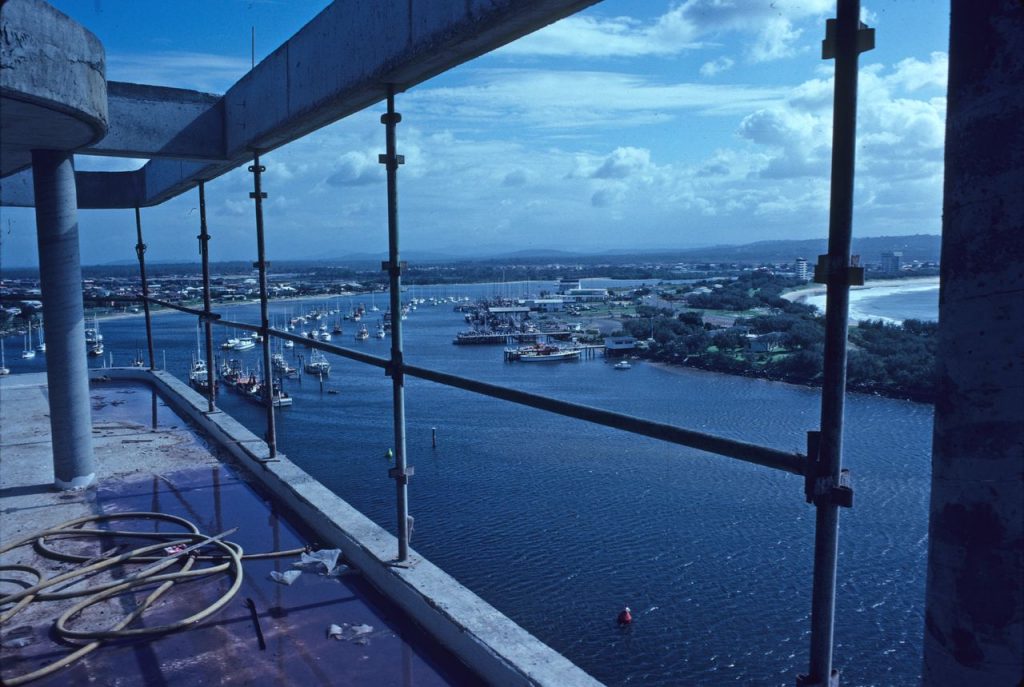 Here's some notes from the 1983 Newsletter about the design of Mariner Point:
"Mariner Point finished in Sky Blue has a spectacular location on Point Cartwright. Dark blue panels were also used to emphasise the depth of the balconies. Each unit has spectacular views of the Mooloolaba Yacht Harbour to Noosa. The form of the building was dictated by rigid set back requirements of the Local Authority. The requirements on site coverage precluded the use of large overhangs right around the building which has become a usual Robinson feature of late. The internal planning uses curved walls to soften lobbies etc. Neutral colours were used inside to give a free hand to the interior designers."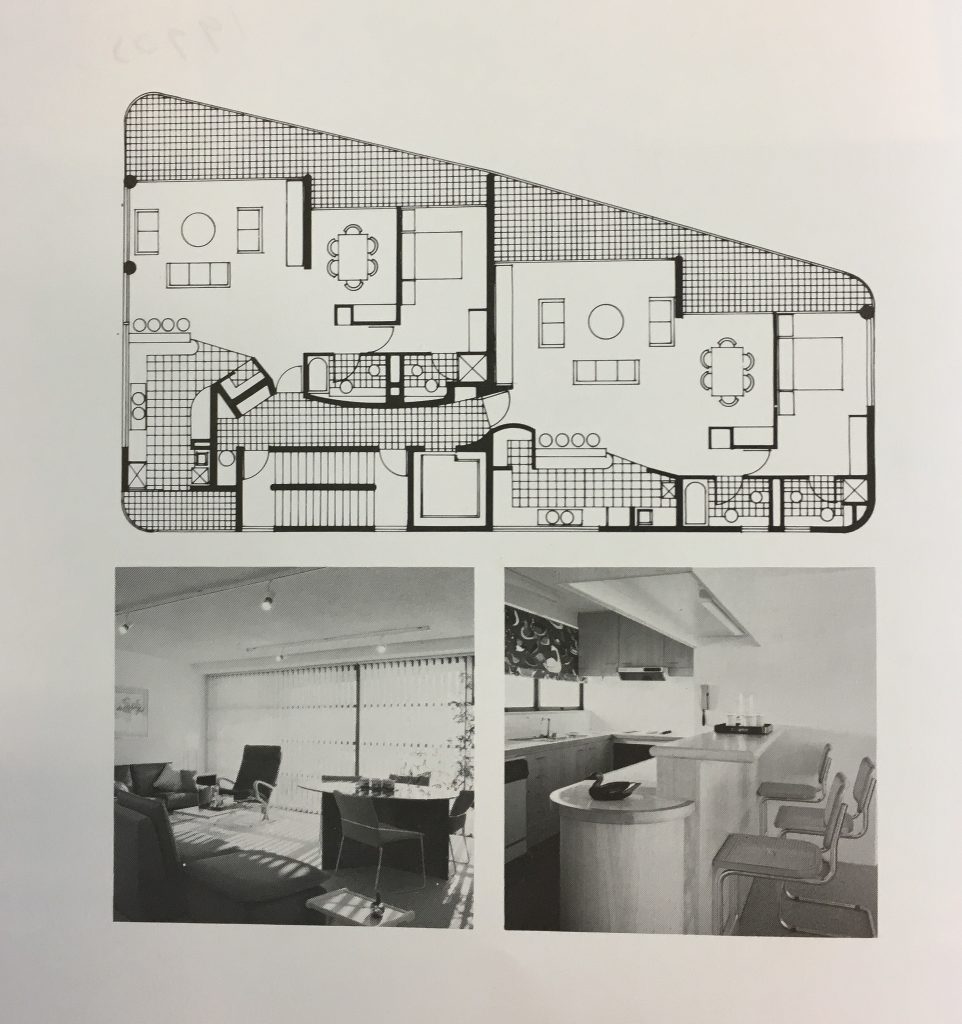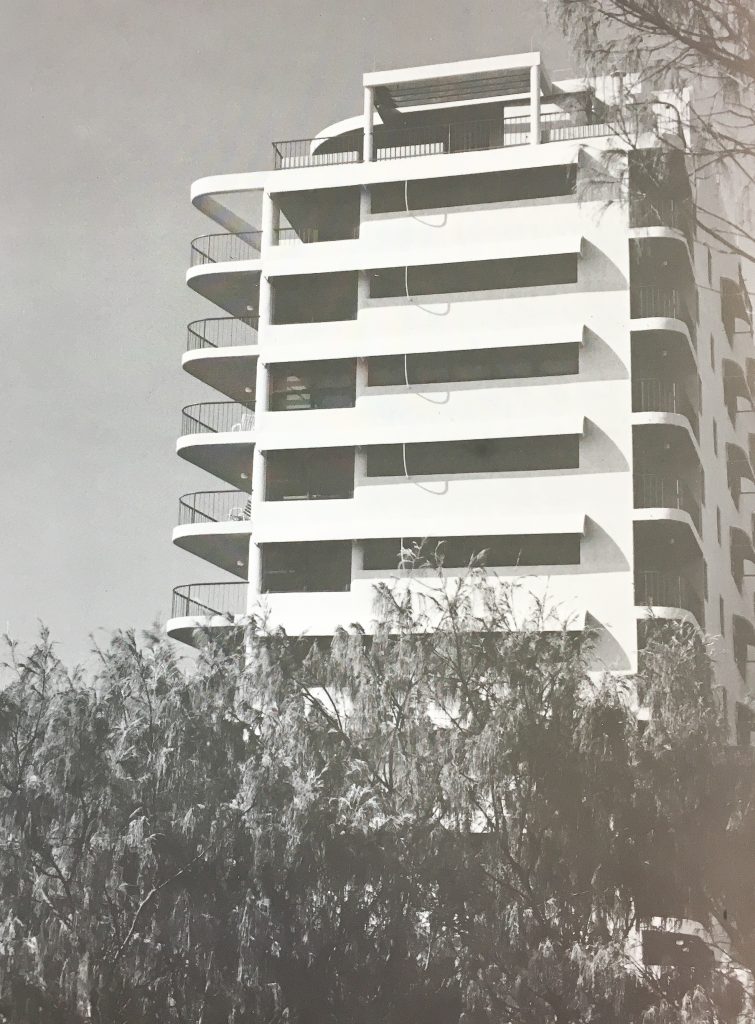 Builder/Developer: Fletcher Watts Group
Source: Noel Robinson Built Environments Pty Ltd Newsletter Vol 1. No 2. April 1983
Curious to see the penthouse apartments today? Check out this listing at Booking.com