Brisbane Live Entertainment Precinct
The NRA Collaborative is excited that the Brisbane Live Entertainment Precinct has now gained bipartisan support.
The Brisbane Live Masterplan for Roma Street is a vision for the future of Brisbane city. The precinct includes entertainment, parklands, commercial, residential, dining and retail. Creating a destination for the western edge of the Brisbane CBD, the plaza acts as a connecting device linking several key areas including Suncorp stadium and The Victoria Barracks, The Normanby 5 ways, Roma Street Parklands, Southbank & Kuripla. The precinct will deliver an additional 12 hectares of subtropical parkland and recreation space to enhance the existing Roma Street Parklands. The precinct also integrates major public transport & infrastructure including the historic Roma Street station and platforms, the proposed Cross River Rail, future Brisbane Metro and the relocation of the existing transit centre underground.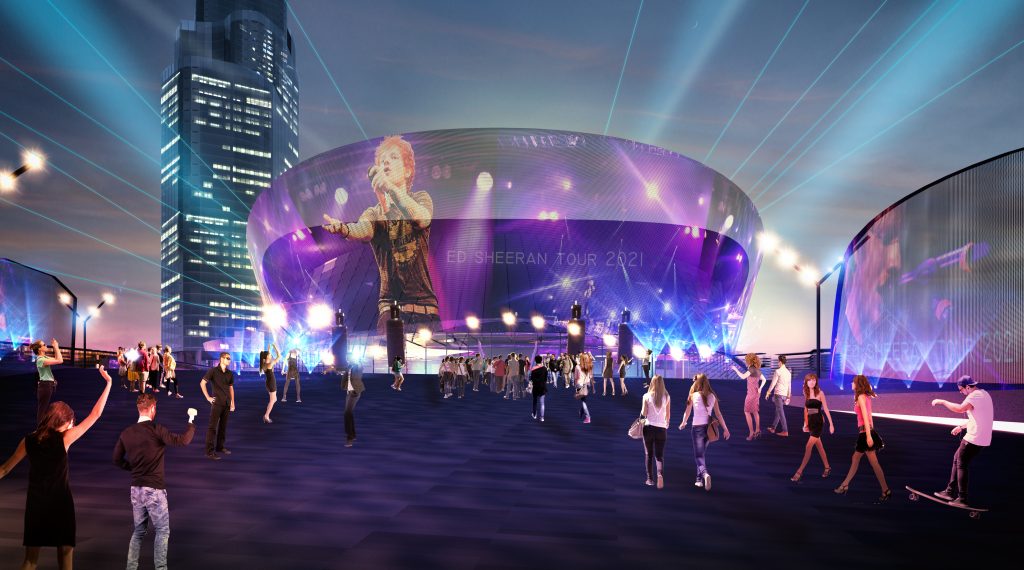 Artists Impression