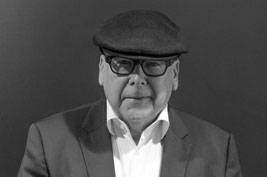 Noel Robinson
managing director & CEO
DIP ARCH (QUT) GRAD
DIP URBAN & REG. PLANNING (QUT)
LFRAIA
Noel Robinson is the Managing Director and CEO of the NRA Collaborative.
Noel is an accomplished Architect and Life Fellow of the Australian Institute of Architects.
Noel founded Noel Robinson Architects in 1972 and has since developed a successful national and international practice in architecture and urban design.
Noel is also an Adjunct Professor of Architecture at the Queensland University of Technology, where he was awarded a Don Fraser Fellow in 1989 and an Outstanding Alumni Award and Professional Excellence Award in 2000.
Noel is currently a board member of the Brisbane City Council Urban Futures Brisbane Board which reports directly to Civic Cabinet.
Noel chairs the 'Independent Design Advisory Panel' for the Brisbane City Council, as well as chairing the 'Urban Design Advisory Panel' for the Sunshine Coast Council.
Noel is also a recipient of the prestigious national Sulman Award for Architecture as well as a recipient of the Prime Minister's Centenary Medal in 2001. In addition, he received the BHP Architect of the Decade Award in 1990.
Noel was awarded the Export Hero Award in 2013 by the Export Council of Australia for his professional success in international markets. He was also awarded the National Trust Medal in 2013, for the restoration of Nindooinbah Homestead.
Noel was also a former member of the Queensland State Government's Board of Urban Places which reviewed projects of state significance.
Noel's office has been awarded over 60 industry awards for design excellence and environmental management.
In 2018 Noel was named the 6th most influential Queenslander in the Property Industry by the Courier Mail in the "Power 100" Edition of Q Weekend Magazine.
Noel Robinson's Projects