Last week, we looked at Noel's Art Deco home for 25 years in Ascot. This week, we throwback to an article written exactly 40 years ago which reviews Noel's Spring Hill home, where he breathed new life to an old pub which became a home, a creative studio and the Marimekko Interiors Outlet for the Robinsons.
THE AUSTRALIAN WOMEN'S WEEKLY – DIANA MACKAY
PICTURES BY DAVID MILLAR
April 27th, 1977
NEW LIFE FOR AN OLD PUB
The Robinsons' project began two years ago when Noel and Robyn decided that inner city living suited their philosophy of life – and that the derelict old building in Spring Hill, Brisbane intrigued them both.
To them, living in the inner city means not driving to work, not adding to the urban sprawl, and being part of a cosmopolitan community. They wanted to "re-cycle" an old building to be both their home and workplace.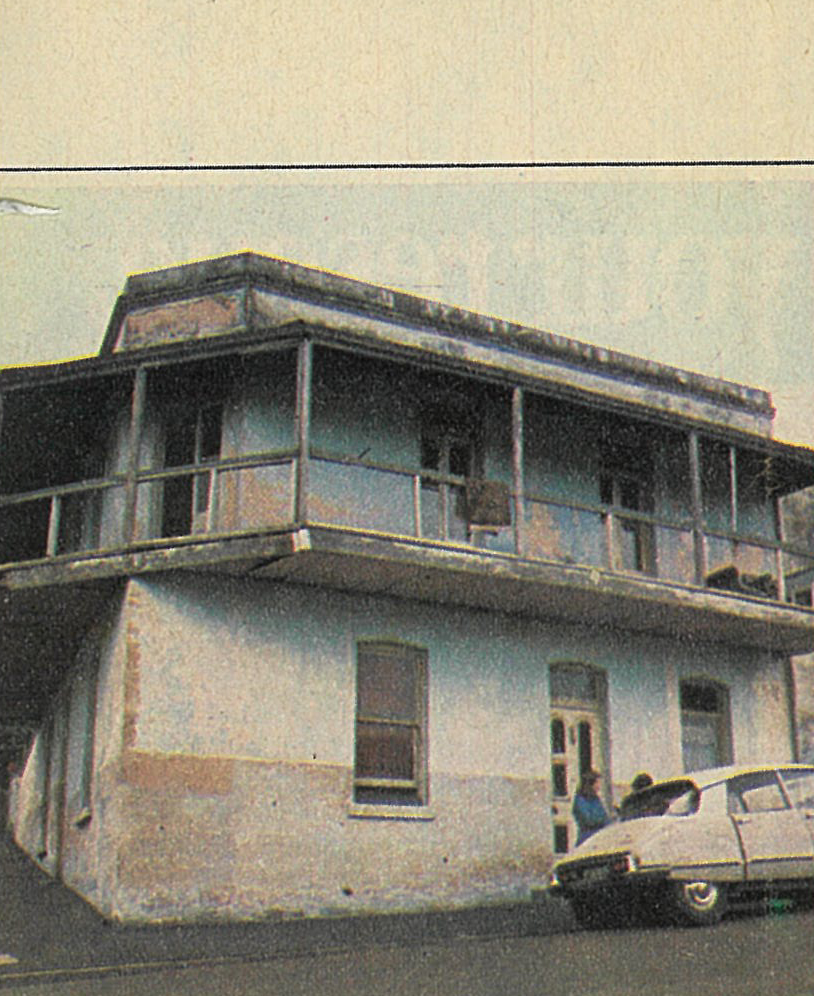 When they bought the building it had been empty for four years. Research showed that it was built in 1883, as Spring Hill's first public house; later it became a private home, and then was divided into four flats.
The Robinsons' first tasks were to remove the partitions dividing the inside of the house and to dismantle old out-buildings. Then came the work of renewing drains, electrical wiring, plumbing and plastering.
They encountered many problems, and the first major one almost put an end to their ambition.
The first floor balconies, essential, to the charm of the exterior, were in need of complete re-building, but local regulations forbade building over alignments.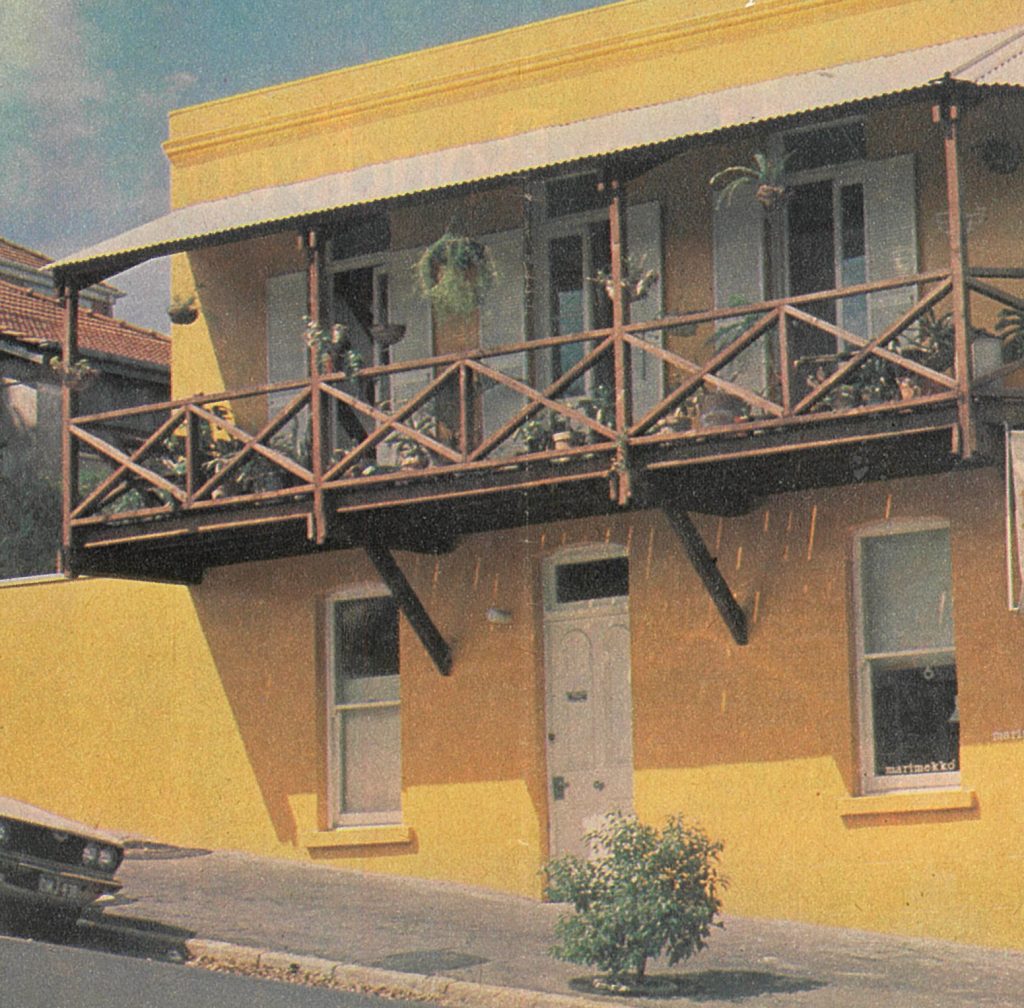 Happily, the Brisbane City Council eventually proved sympathetic to the building's historical significance, and allowed work to go ahead.
The family's living quarters are on the top floor of the building – downstairs there is a modern fabric shop, run by Robyn, and an architect's office and drawing room for Noel.

"Living and working under the one roof means we can share responsibilities," said Noel.
Noel applied his ideas about the psychology of colours in the house. Both his study and the living-room are painted brown. "It is a nice background for people's skins," he said, "when you're sitting and talking, it's pleasantly stimulating."
Splashes of brilliant blue are the only interruption to an otherwise all white master bedroom "because it is a peaceful combination." A deep green was chosen for the dining-room "because it is cool and doesn't excite too much."
It took months of deliberation to decide on the vivid yellow for the exterior of the building. "There's too much dreariness in cities, and anyway, people can always find us." Noel said.